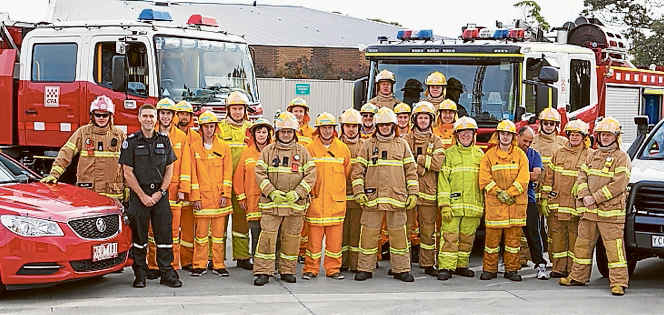 RESIDENTS should have full confidence in the Mornington Brigade's fire-fighting capabilities, its officer-in-charge says.
The statement comes after weeks of controversy stemming from the fire fighters' industrial dispute, the sacking of the CFA board and the resignation of its CEO.
Mornington fire station chief Troy Thornton is concerned by fallout from the much-publicised and now politicised row, which had prompted some older residents to tell him personally that they feared their homes would not properly be defended in the strained circumstances.
Last week he said residents "would have had to have been living on another planet to have not noticed media attention around the CFA career firefighters' enterprise bargaining agreement".
"There is potential for members of the public to be concerned that this will adversely impact the standard of fire and emergency services within our local community," Mr Thornton said.
But he said there was no need for alarm. "The career staff and volunteer members of the Mornington Fire Brigade will continue their unified stance to reassure the public that they work together to deliver the highest standard of fire and emergency services possible."
Mr Thornton said it was important people know they were well protected. "This is business as usual for our brigade and we are still responding to all emergencies within Mornington and surrounds – as that's what we're here for."
He said he was committed to seeing the career staff and volunteers at Mornington Fire Brigade "continue to set a positive example".
"The career staff and volunteers only care about one thing, and that is maintaining the highest standard of fire and emergency service delivery to our community," Mr Thornton said.
Volunteer 1st Lieutenant Russell Pritchard said the Mornington brigade would "respond with three career firefighters within 90 seconds, with our volunteer members' right behind them, to fight fires in Mornington and surrounding communities".
"We are getting the job done together, as one CFA," he said.