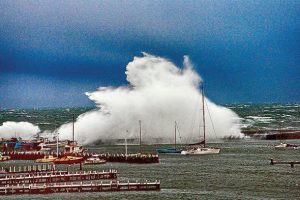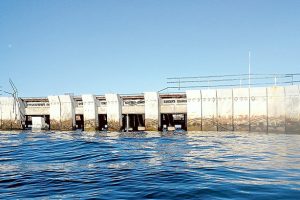 STORM damage has forced the closure of a section of  Mornington's newly restored pier.
East Port Phillip and Western Port area chief ranger Reece Taranto said nine concrete wave screen panels and handrails facing the bay were dislodged during last Tuesday's (12 July) storms.
The outer section of the pier is closed, but the public can still access the inner section, including the lower landing, as these areas were not damaged.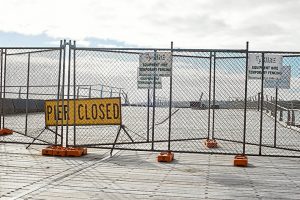 "Once the pier has been properly assessed, we will reopen the areas that are safe to use," Mr Taranto said.
"Until the project engineers have had a chance to assess the damage and determine the best approach to repairs, it will be difficult to put a timeframe on when repairs will be completed."