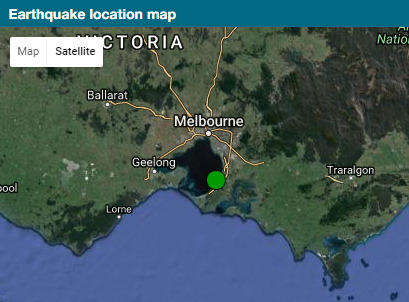 A small 2.1 magnitude earthquake shook much of the Mornington Peninsula at 10.15 this evening.
Centred near Mornington, and occurring at a depth of 10 kilometres, it was noticably felt as far away as Frankston South, Somerville, and Safety Beach.
The 2.1 magnitude shake is not believed to have caused any damage to property, and Geoscience Australia have stated there is no tsunami risk associated with this quake.