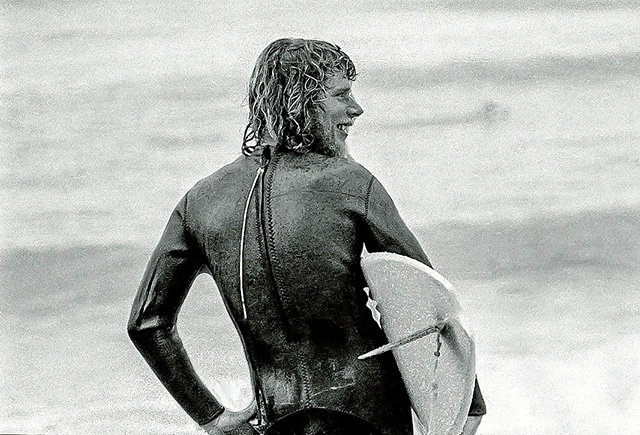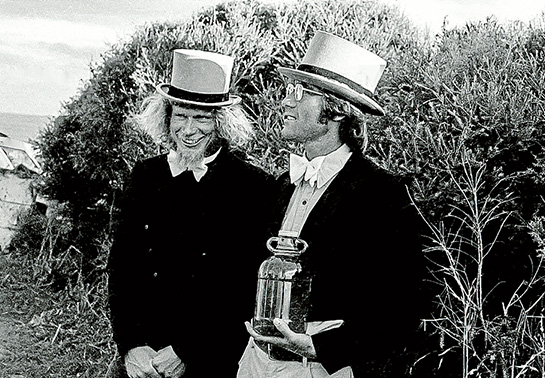 IT is not hard to find a connection to surfing on the Mornington Peninsula with Australian surfing great Bernard "Midget" Farrelly, who died on Sunday 7 August after several years of battling cancer.
At 71, Farrelly's death came as a shock to the surfing community, both here and overseas.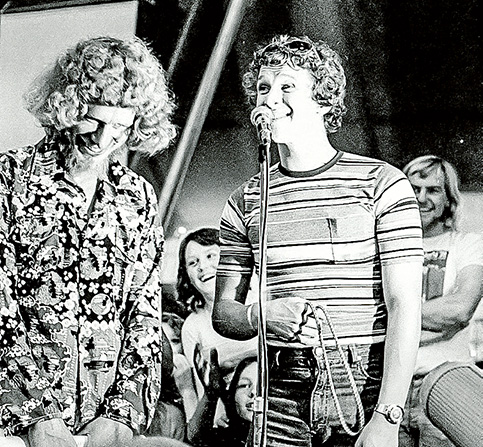 Many of the peninsula's younger surfers would not know that they most likely owe Farrelly a debt of gratitude.
His fame came on the cusp of major changes in surfing: the advent of the shorter board and professional surfers.
As Australia's first official world champion – won at Manly 17 May 1964 – Farrelly dragged surfing into the public view and influenced the next generation of surfers who set about establishing an industry that brought the necessary equipment within reach of anyone who wanted to tackle the waves.
The founders of the two biggest surfing product outlets on the peninsula acknowledge Farrelly's influence: Paul and Phil Trigger, of Triggers Bros and Ted Bainbridge of Peninsula Surf.
Bainbridge, who in 1974 started what became a chain of shops operating under the Peninsula Surf banner, remembers the mid-1960s weekly Midget Farrelly show on ABC TV.
Farrelly's "personable manner" came through the TV screen to the young lad growing up in Noble Park.
"[The show] showed him sailing a catamaran and surfing with such style, precision and grace and then went on to showcase what was happening here and around the world in surfing," Bainbridge recalled last week.
"It opened my eyes to what was out there; why didn't I live on Sydney's northern beaches instead of Noble Park?"
Bainbridge recalls "being in awe" when he eventually saw Farrelly at Bells Beach near Torquay in 1967.
Seven years later they met in person when Bainbridge and then business partner Harry Hodge (later to become an executive with Quiksilver) were in Sydney picking up surfboards for the recently opened shop in Nepean Highway, Frankston.
"He was fun; he was an old guy – 30 – and still skateboarded. He enjoyed making surfboards, he drove a Kombi, he enjoyed a beer and he could still surf rings around most of the young guys in the water," Bainbridge said.
Farrelly and his wife Bev came to Victoria the following year and attended one of the Peninsula Boardriders Club's notorious "band nights" at Morning Star.
The association between Bainbridge and Farrelly also included the former world champ advertising his company Surfblanks in the Frankston-based surf magazine, Breakway.
The magazine was published by Bainbridge, Tony Murrell (later a director of the Independent News Group of newspapers) and this writer.
On one trip to Sydney Bainbridge and myself stayed overnight at Farrelly's house where, over dinner, he told about advising Victorian surfer Wayne Lynch not to rely on jam sandwiches for nutrition.
Bainbridge's friendship with Farrelly saw him come to Rye in 1992 to open a new Peninsula Surf store.
Paul Trigger also remembers the sincerity that came across during Farrelly's show on the ABC which, in part, explains his lasting anger at some members of the surfing community who turned their backs on Farrelly because of his publicly expressed anti-drugs stance.
"In a lot of ways Midget probably set things up to make surfing what it is today," Trigger says.
"But a lot of things that came out in the [Sydney-based] magazines were kind of disappointing. They made out that it was cool to do drugs, applauded surfers who took drugs and portrayed Midget as a square."
Trigger believes Farrelly would have won the first professional surfing titles at Bells Beach in 1973 "if the competition had been judged differently".
Farrelly came second to Michael Peterson, but also in the lineup for that contest were Ian Cairns and Terry Fitzgerald.
Trigger, one of the judges, speaks as if the contest was yesterday: "The surf had dropped back from about 10 foot to six or eight in the final round. Midget had got a bit sick and Peterson was surfing on the shoulder. He was doing all these maneuvers while Midget was riding deeper, but they were getting the same scores [because of wave size]."
Trigger said Peterson had a copy of the competition format on the dashboard of his car and knew what points would be awarded for each maneuver.
During that contest Farrelly opened his Kombi to show Trigger his quiver of boards.
"He was such a pro. They were all yellow, all had swallow tails and ranged incrementally in length from six foot three inches to eight foot," Trigger says.
His earliest memory of Farrelly was also near Torquay, in 1965, when he and Phil were driven there by their elder brother, Peter.
There were "probably all the best surfers in Australia" at Fishos Beach.
"It was the best mal surfing you could have seen and Midget was riding the first stringer-less board we'd seen," Paul trigger says. "There were up to 100 of us in the car park watching, no one else was going out.
"Midget was also a master shaper, but he didn't get the credit – he wasn't pumped up by the magazines."
Trigger remembers watching as Farrelly – talking to himself as he shaped a board – "don't you like the way Midget does these rails".
"He started work at 15, but was very smart and could have been a civil engineer. He made and flew hang gliders," Trigger says.
"Once, when I was in a contest at Long Beach in Sydney, he was flying around on the other side of the headland."
Phil Trigger once stayed a few nights at the Farrelly household only to discover that his host rushed home every night to watch Doctor Who.
Paul Trigger: "And that's who Midget was, not unlike a Doctor Who character himself."
First published in the Southern Peninsula News – 16 August 2016