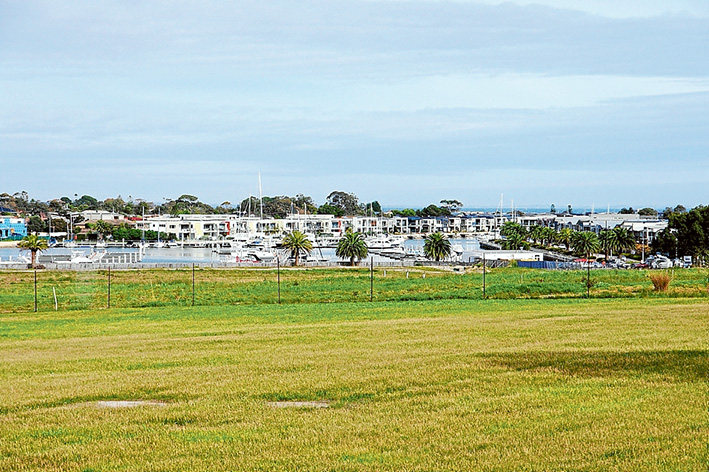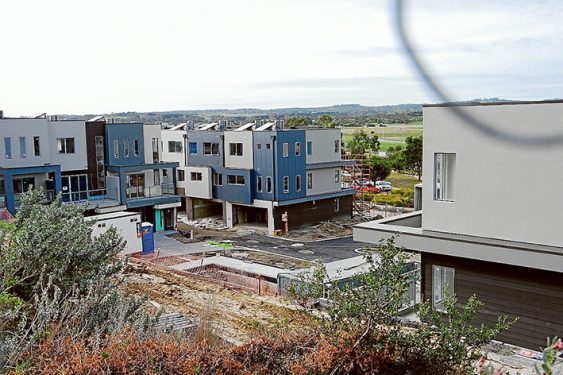 MORNINGTON Peninsula Shire has agreed to change land use definitions, increase building heights and the number of dwellings at the Martha Cove residential and marina development at Safety Beach.
Amendments to the planning permit approved by the shire last month give the green light for buildings apartments and shops in the area designated Martha Cove Village Centre.
The number of dwellings allowed at Martha Cove is now 1167, an increase of 114.
The original Martha Cove permit was issued in 1999 and in 2002 City Pacific estimated the project at $650 million, including 900 residences.
The latest successful application to amend the planning permit follows a presentation to councillors in January by Sydney-based developer Denarke Pty Ltd ATF Martha Cove Vineyard No. 1 Trust, a company which is also selling housing sites and boat berths at nearby Brindabella Point. Denarke bought the land in 2014.
Councillors were divided on the issue, with Crs Antonella Celi, David Gibb, Tim, Wood, David Garnock and Graeme Pittock being in favour and Crs Hugh Fraser, Tim Rodgers, Bev Colomb and Andrew Dixon against.
As part of its application to amend the permit, Denarke provided councillors with traffic and commercial impact reports from consultants it had hired.
The May 2016 traffic report by Ratio: consultants states: "The provision of a substantial surplus in parking provision, especially on-street parking for residential visitors and retail commercial uses customers and other visitors, will ensure sufficient provision for even the highest summer holiday season peak demands."
The economic impact assessment by MacroPlan Dimasi showed the planned shops would have "some impacts" on shops at Dromana and Mt Martha but "it can be concluded that a net community benefit will result from the proposed development, particularly as the development will provide greatly increased shopping choice for local residents while also creating job opportunities for the local community".
Buildings heights are also being varied to allow 10 metres in five areas as well as the Martha Cove Village Centre.
Roofs and facades can exceed eight metres elsewhere providing the "internal floor levels [are not] raised above levels that would be achieved if the overall height limit was eight metres".
In an extended description, "harbour commercial facilities" can now include art gallery, bank, nursery (retail), post office, service shop, shop, showroom, sail maker, spar maker, boat rigger, flag maker, take away food tavern, totalisator agency, restaurant and, office.
The approved plans for the 6.4 hectare Martha Cove Village Centre include a "marina hub" with a cafe and support facilities and services for the marina, one 1000 square metre shop, several small shops and a 200-seat restaurant.
The largest part of the site is devoted to housing: 215 apartments and 100 "townhomes".
A public space – Anchorage Park – lies behind a block of three-storey apartments and three-level homes.
The proposal presented to councillors in January was outlined in a large, glossy 168-page Martha Cove Village Centre Development Plan Report ("Shire asked to clear Martha Cove plans", The News 5/4/16).
The proposal is described as "a contemporary interpretation of the peninsula character", and cites developments in Florida, Sweden, France, Spain, Perth and Queensland (Paradise Point) under the heading "Project Exemplars + Precedence".
The village centre for Martha Cove is also described as "a habitat of modern lifestyle inspired by the spirit of the Mornington Peninsula".
The village centre site is proposed to be subdivided into 13 "superlots", either for apartments, "townhomes" or shops.
In one part of the document setbacks are described as "minimal" so they will "contribute to the urban character of the village centre". Further on in the document most superlot setbacks are described as "zero".