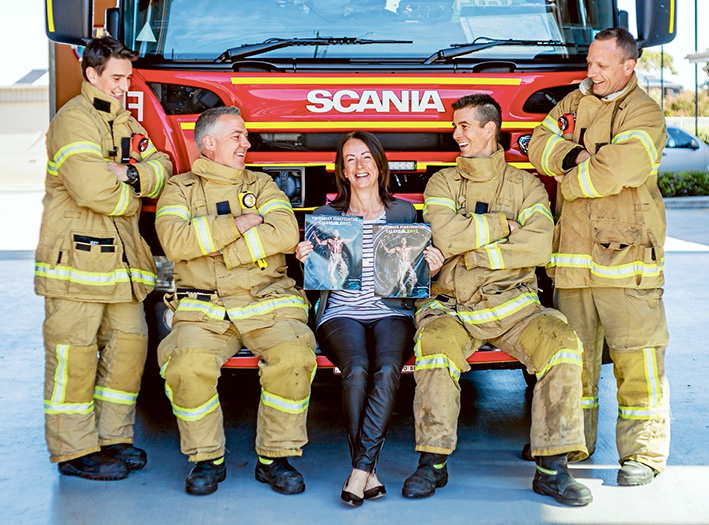 IMAGES of muscular, well-toned men might be easy on the eye, but they are also raising money for the Monash Children's Hospital thanks to Mornington mum Caroline Donovan.
Ms Donovan is the organiser of the Victorian Firefighters calendar, which was first released five years ago and last year raised $3200 for medical equipment.
"A calendar showing off some of our firefighters is a light-hearted alternative to the seriousness of what they do every day," she said.
"They are regularly exposed to traumatic experiences, often including children, so it's good to get the firefighters involved in something positive that helps families."
Ms Donovan, whose husband is a firefighter, said lots of emails and a lot of "leg work" was involved contacting stations around the state, but that it was no longer difficult to convince firefighters to be involved.
"The word has got around now about the money we are able to give to the hospital, so we don't have much trouble getting the guys to participate," she said.
"Except for my husband, who is a bit shy, they all say 'yes', without hesitation."
The 2017 calendar is available for $15 online or through the Bendigo Bank.