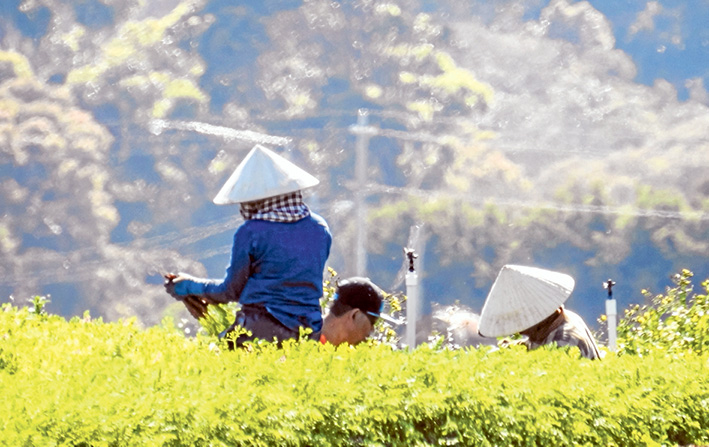 A UNION raid on a large Boneo vegetable farm on Tuesday was prompted by fears that workers at the site were not receiving their legal minimum entitlements.
The National Union of Workers – acting under the authority of the Fair Work Commission – sent delegates to A & G Lamattina & Sons, of Browns Rd, Tuesday 15 November, to investigate claims the workers were being "systematically underpaid".
The unionists are believed to have demanded to see employment records of all workers.
But the company, which did not respond to inquiries from The News, rejected the charges in a statement released to Fairfax Media: "A&G Lamattina & Sons Pty Ltd is fully compliant with all regulations and … are working with Fair Work Australia to investigate these allegations and resolve this matter in the interest of all concerned."
The family-owned business, established in 1955 and which is a leading vegetable supplier to Coles and Woolworths, grows broccoli, cabbage, carrots, celery, parsnips, silver beet and lettuce.
Union industrial officer Alex Snowball said they had received complaints "from the workers themselves" about the substandard pay rates.
"The union believes that people there are being ripped off on their hourly rates and incorrect overtime. The company is denying it but we are confident of our case."
The union is believed to have spent months collecting "detailed evidence" of the underpayments.
The business was the only property on the peninsula to be raided. The matter will go before the FWC on 1 December.
First published in the Southern Peninsula News – 22 November 2016