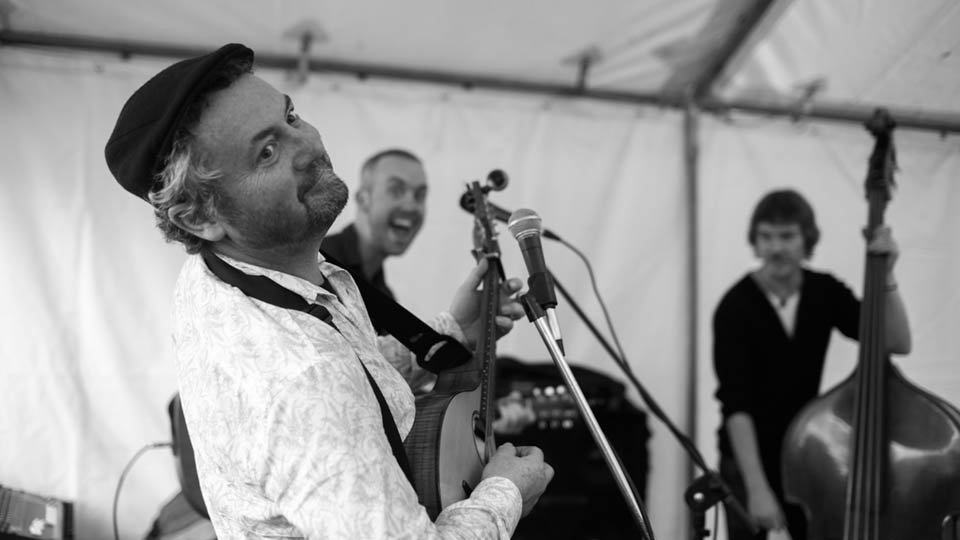 Mornington Peninsula street corners, bars and restaurants will come alive again over the Queen's Birthday Weekend, 9th – 11th June 2017, with the sights and sounds of the fifth Mornington Winter Jazz and Blues Festival. The 2017 festival brings with it a host of talent and will showcase an exciting program mixing traditional and modern Jazz and Blues music performances. Come for a night, stay for the weekend, the 2017 Mornington Winter Jazz and Blues Festival has something for everyone.
It's already been five years since the Mornington Winter Jazz Festival began and the talent just gets better and better. This year the fifth Mornington Winter Jazz Festival showcases local and international artists across the peninsula.
With stars like Kate Ceberano and James Morrison headlining, the 2017 jazz festival is the happening place to be.
With a reputation for sheer brilliance as a jazz musician and all-round entertainer, James Morrison will be performing 'A Celebration of Jazz' at the Mornington Peninsula Regional Gallery on Saturday June 10.
It has been a while since Morrison appeared in Mornington with his quartet so this is a rare opportunity to see a superb musician in a small group setting.
Besides the trumpet, James also plays the trombone, euphonium, flugel horn, tuba, saxophones, double bass and piano.
Since bursting onto the international stage at 16, James debuted in the USA with a breath-taking concert at the Monterey Jazz Festival. After this were appearances in Europe's major festivals including Montreaux, Pori, North Sea, Nice and Bern, playing with many of the legends of jazz – Dizzy Gillespie, Cab Calloway, Woody Shaw, Red Rodney, George Benson, Ray Charles, B.B. King to name a few. Now 52, Morrison's career has been diverse and colourful appearing in the world's most famous jazz clubs – The Blue Note and Village Vanguard in New York, the New Morning in Paris, The Tokyo Blue Note and Ronnie Scott's in London.
As well as James, Kate Ceberano, the high priestess of pop, an award winning jazz singer, and a fine artistic director, will be headlining at the annual jazz festival.
Ceberano will be performing 'All That Jazz' on Sunday June 11 at the Grand Hotel in Mornington.
Last year saw the release of the Kate Ceberano Anthology, her 24th album – three Disc, 53 Song celebration of the 30 year anniversary since the release of her first album "Bear Witness" with Kate fronting the band I'm Talking. Remarkably, she shows no sign of slowing down, let alone stopping.
In 2014 Ceberano became the first Australian woman to be inducted into the Australian Songwriters Association (ASA) Hall of Fame.   Whether it is that soulful voice, her charismatic nature or exotic looks: Kate's earned her 'Australian icon' status.
The variety of performances on offer this year include the supremely talented Olivia Chindamo at The Rocks, crowd favourite performances  with the Mornington Library After Dark Series and Back2Back Blues at Beaches on Sunday, this Mornington Winter Jazz and Blues Festival promises to be bigger and better than ever.
For the first time on the peninsula Olivia Chindamo is performing at The Rocks Mornington on Friday June 9. Performing "Swingin' by the Sea" the duo includes guitarist Sam Lemann and will play all their favorite jazz standards from the Great American Songbook. "I'm obsessed with all things jazz and I just love scat singing," said 25 year old Olivia, who recently won the Bell award for the Young Australian Artist of the Year. "I feel so lucky being able to call performing my full time job. This will be my first performance at the Mornington Winter Jazz Festival and I'm really looking forward to being a part of this year's incredible line-up."