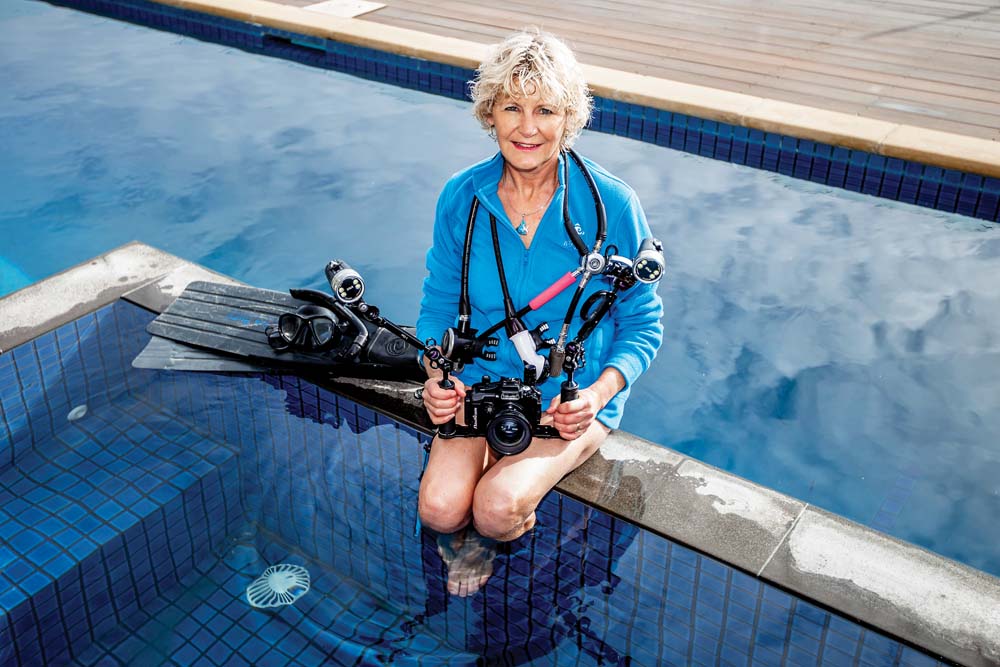 A MT MARTHA doctor has for 30 years been able to combine her twin loves: scuba diving and medicine.
In that time, Dr Vanessa Haller has made more than 2500 dives in idyllic locations while photographing marine life – including large sharks – and contributing to the knowledge of the South Pacific Underwater Medicine Society.
It's a perfect fit for a diving doctor: the society studies, promotes and communicates with members on all aspects of underwater and hyperbaric medicine, holds scientific conferences at exotic South Pacific locations and fosters fellowship and friendship among members.
What could be more exciting than diving with friends on pristine ocean reefs while marine wonders perform their acrobatics all around you – and you are at work?
There's a family connection, too: Dr Haller met her husband, Geoff Skinner, while diving. His Allways tour company arranges diving adventure holidays at locations similar to those frequented by the underwater medicine society.
Dr Haller discovered the sport as an 18-year-old studying medicine at Melbourne University. She learned to play underwater hockey and then combined her diving skills with her interest in hyperbaric medicine.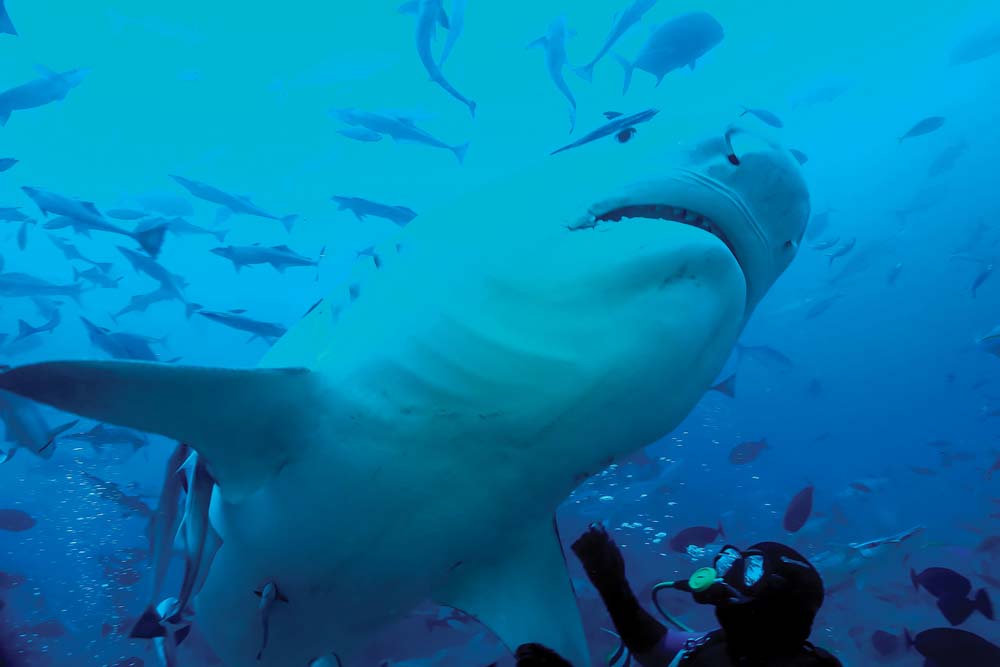 It's a mix of work and pleasure at the conferences which are held at such renowned diving places as Vanuatu, Fiji, Papua New Guinea, the Maldives, and New Zealand.
International specialists speak on their areas of expertise and updated medical journals keep attendees well versed on advances in the field.
"I now go mainly pleasure diving," Dr Haller said.
"I am still involved with underwater medicine but now dive with friends and family, and recently went diving at the Galapagos and Mexico."
She and her husband Geoff have produced a coffee table book filled with pictures taken while diving among sharks and rays, tropical fish and other colourful sea creatures at Beqa lagoon, Fiji, in the last week of July.
In some of the photographs, Dr Haller is seen staring up at and "patting" a five metre tiger shark as it glides by in all its intimidating glory.
"Areas like the lagoon are renowned for their sharks and it is relatively safe, but I was surprised when this humungous tiger came in, possibly looking for a feed," she said.
Other dangerous sharks, such as bull sharks, seem to hover in the distance, waiting to see what's on the menu.
"When tigers are around they are the only ones we feed because, if there is food available, they are not attracted to us," Dr Haller said.
"In the tropics there is always lots of food, so the sharks are not so aggressive."
That's a comfort for the diving doctor who has a small regret: "I wish I'd kept a log book of all my dives. There's no way of knowing exactly how many I've done."