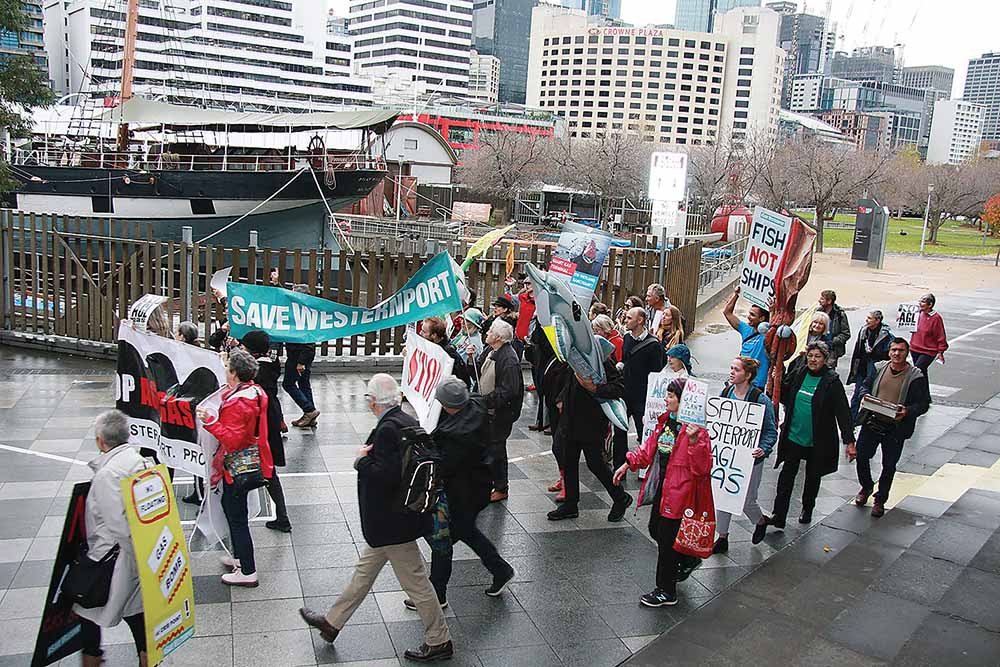 AN announcement that AGL is delaying its plans to import gas through Crib Point by one year has renewed calls for the power companies and governments to work towards "a real renewable energy future".
"The delay comes amid nationwide fury that Australians are paying some of the highest gas prices in the world while Australia remains the number one gas exporter," Save Westernport president Louise Page said.
While the community group and Environment Victoria want the planned floating gas import terminal "scrapped altogether", Ms Page said the delay was "an opportunity to do better".
"We call on the Premier Daniel Andrews, federal MP for Flinders Greg Hunt and AGL CEO Brett Redman to reject business-as-usual fixes that anchor us to the energy past."
Environment Victoria campaigns manager Dr Nicholas Aberle said AGL being "happy" to delay the project "shows that their claims about potential gas shortfalls have been exaggerated".
AGL announced last Friday (28 June) that it expected "first gas to be delivered" from its "proposed" gas import jetty at Crib Point in the second half of the 2022 financial year, one year later than previously announced.
The state government is awaiting the outcome of an environmental effects statement (EES) before deciding on the plan.
Success of the proposal also depends on the building of a gas pipeline from Crib Point to Packenham, which is also being opposed because of its use of farmland.
AGL says the delay is being caused by its decision to use the Hoegh Esperanza as the floating storage and regasification unit (FSRU) instead of the Hoegh Giant.
"AGL believes the Esperanza better fits timing and operational requirements arising from the environment effects statement (EES) process currently being undertaken by the Victorian government," the company stated in a "community update".
"Also, in response to the local communities strongly held views about the unique environment in Western Port and that the Ramsar wetland must be protected, AGL has heard the need to fully assess any seasonal variations in marine the environment around the proposed FSRU site at Crib Point, and to present the full data transparently at EES exhibition," AGL's project director Ricky McNally said.
"We genuinely respect the work of local community groups like Save Westernport, who have vocally and vigorously worked to protect the environment and we have listened to them."
Dr Aberle said AGL's change of FSRU was a "positive" attempt to reduce the impact of its project on Western Port's marine environment, "but they still can't escape damaging the climate through liquefying and transporting gas – gas which may have actually been exported from Australia in the first place".
"The smarter alternative is reducing gas consumption, not expanding supply, so neither Western Port nor the climate need to be damaged. This could cut millions of tonnes of CO2 from Victoria and help homes and businesses save on their energy bills," Dr Aberle said.
"AGL's terminal would acquire gas at international prices, so importing gas will do nothing to reduce gas prices in Australia. High prices are here to stay."