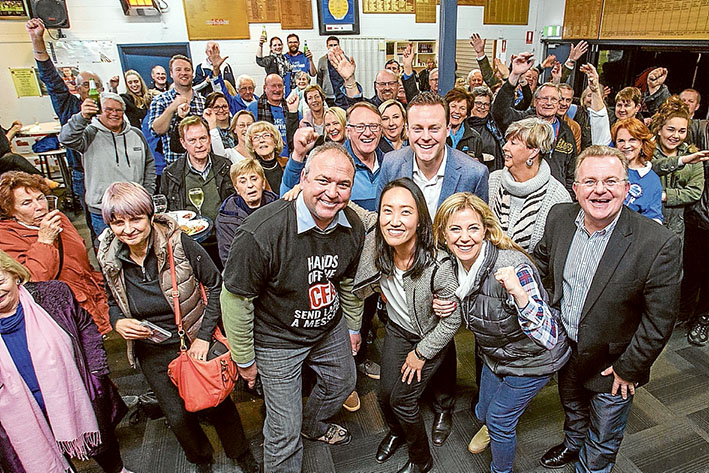 A MARATHON eight-week election campaign has led to the narrowest of margins in the seat of Dunkley despite the Liberal Party declaring victory on election night.
Liberal candidate for Dunkley Chris Crewther was jubilant on Saturday evening when addressing supporters at an election function at the Frankston Dolphins Junior Football Club.
He said "a team effort" had got him over the line, after the departure of retiring Liberal MP Bruce Billson, against a challenge from Labor candidate Peta Murphy.
Mr Crewther's confidence in declaring a win seemed well-placed at the time with election night pundits on TV calling the seat as a Liberal hold before he addressed the assembled party supporters.
Mr Billson held the seat by a 5.6 per cent margin at the 2013 federal election but by Sunday morning the overnight margin of a 4.4 per cent swing in Dunkley to Labor had swung out to 5.2 per cent with 74 per cent of votes counted by the Australian Electoral Commission.
Dunkley is one of 13 electorates where the vote is still too close to officially call and may be subject to a recount.
The AEC spent Sunday counting votes from its mobile teams and will begin tallying up absent, interstate, postal and other declaration votes on Monday.
It could take weeks before a final result is known in some seats, including Dunkley, around the nation.
Postal votes can be received and counted by the AEC for up to 13 days after the election but must have been posted before the election day voting deadline.
Prime Minister Malcolm Turnbull faces the prospects of a hung parliament but said on Sunday he is "quietly confident" the Coalition will gain the 76 seats needed to win government after vote counts are finalised in Dunkley and 12 other electorates.
The Coalition government went into the election holding 89 seats and is now struggling to reach the 76 needed to form outright government without the need to negotiate with independent MPs to form a minority government.
ABC's elections numbers cruncher Antony Green predicted the Liberals will win several of the 13 seats still in doubt but may not pick up the nine needed for outright government.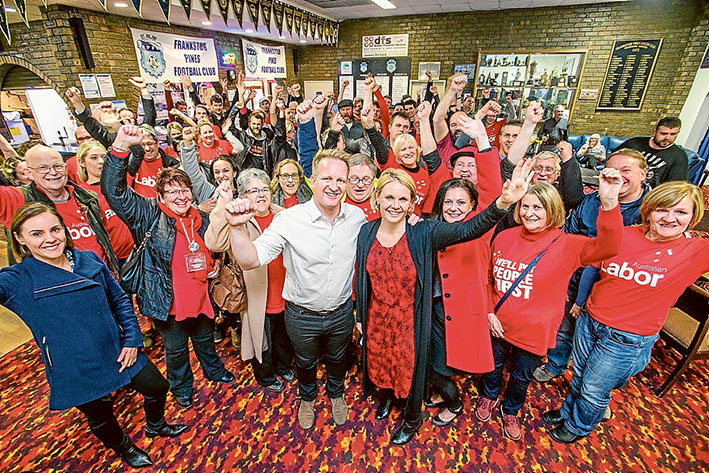 Labor cannot form government on its own but could ultimately do a deal with The Greens and some independent MPs to form a minority government and install opposition leader Bill Shorten as Prime Minister.
On election night Mr Green said "absentee votes" yet to be counted in the southern end of Dunkley could tip the odds in the Liberals' favour.
Mornington and Mt Eliza have traditionally backed Liberal candidates while other areas such as Frankston tend to lean towards Labor in Dunkley.
In neighbouring Isaacs a 1.9 per cent swing to Labor MP Mark Dreyfus saw him re-elected for a fourth time and see off the challenge of Liberal hopeful Garry Spencer who had hoped to overturn the incumbent's 3.9 per cent margin heading in to the 2 July poll.