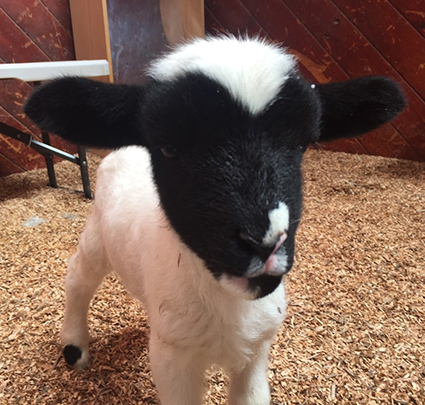 A beautiful baby lamb has been stolen from a Moorooduc animal park in an early morning break-in which has left police and its owners bleating mad.
Detectives have been told a man entered the Mornington-Tyabb Road animal park, The Big Goose, in the early hours of Sunday morning sometime between 1-3am.
In what is believed to have been a targeted attack the offender/s broke into one of the sheds on the property and made off with Ralph and nothing else.
Ralph, who was recently named following a competition run by the park, is only four weeks old and must be fed by a bottle to survive.
He has very distinctive markings with a black face and ears and round black spot on his right cloven hoof.
Police have released pictures of Ralph in the hope someone will come forward with information.
Police are also hoping the person responsible may be left feeling a little sheepish and will return baby Ralph to the park.
Anyone with information is urged to call Crime Stoppers on 1800 333 000 or submit a confidential crime report to www.crimestoppersvic.com.au.