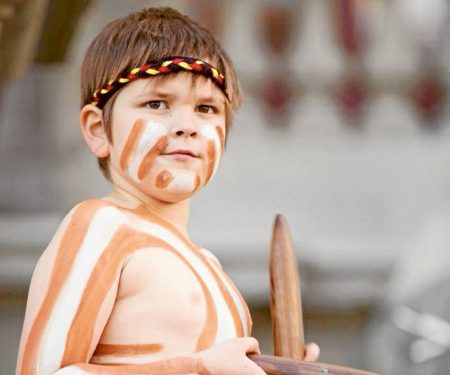 NAIRM Marr Djambana – Frankston Aboriginal Association, will be officially opened on Saturday 19 November, and the association are swinging open their doors to all-comers for the occasion.
On the day, there will be indigenous dancing, a smoking ceremony, presentation of council members and politicians, and heaps of things for kids to do, including bouncing castles, petting zoos, bumper cars, and performances on the stage.
There will be a market stall there where people can buy Christmas presents and gifts. There will be plenty of handmade gifts and indigenous artworks available for viewing and purchase.
There will also be stalls from local health service providers that can offer services and advice to the general public.
The community facility has been a project supported by Peninsula Health and Frankston Council, and is designed as a community gathering place and place for support service for people of indigenous and Torres Strait Islander heritage living in Frankston or the surround area.
"There are over 2000 people of indigenous and Torres Strait Islander descent living on the Mornington Peninsula alone", said chairperson Karan Kent.
"The facility aims to deliver programs and activities during the school terms. During school holidays it will offer holiday programs for those parents who cannot afford traditional childcare."
"It is also a conduit between the indigenous population and health services. Various health services can come and speak to people about services in their area, whether it be health, wellbeing, or family support."
While the facility has been open for about a year and a half, the members of the association are now ready to officially launch and spread the word about what the association entails.
"We consider it imperative to embrace the surrounding community and raise our profile in the community. That way we can let people know what they are about," said Ms Kent.
"We would be delighted if the residence of Frankston and the surround areas came to our celebration launch event to officially open Nairm Marr Djambana."
"This is the first and only gathering place in Frankston, a culturally safe space of learning and knowledge for our peoples and the broader communities of Frankston and beyond."
"This is a historical event for everyone and we look forward to seeing you there!"
The celebration day will be held on Saturday 19 November between 10am and 3pm, at Nairm Marr Djambanna, located on Nursery Avenue, Frankston (right behind Jubilee Park).
More details:  www.facebook.com/events/1755564288031278