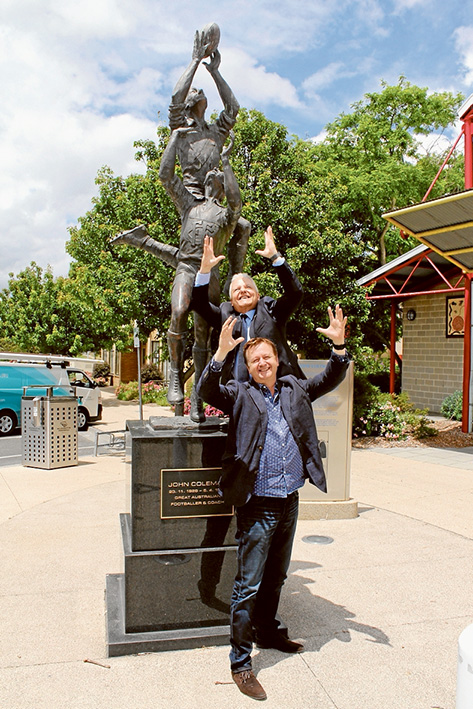 MONEY raised through Reclink Australia's 2017 Great Peninsula Paddle on Australia Day (26 January) will be used to re-establish the Westernport Warriors Football Team.
Players from the Hastings and Somerville areas are invited to play next season with the team which was previously led by former police officer, Andrew Brady.
Hastings MP Neale Burgess and Reclink Australia CEO John Ballis, pictured, met in Hastings last week to show their support for the Warriors and to invite the team to re-join the annual Reclink Football fixture.
"Playing with the Warriors was the only means for hundreds of disadvantaged young people and their families in the Hastings and Somerville areas to connect to the wider community and break the cycle of loss of confidence, low self-esteem, unemployment, isolation and boredom," Mr Burgess said.
Mr Ballis said the loss of the team was a "devastating blow to the local community". Reclink Australia hope for business backing of $15,000 in the Warriors first year.