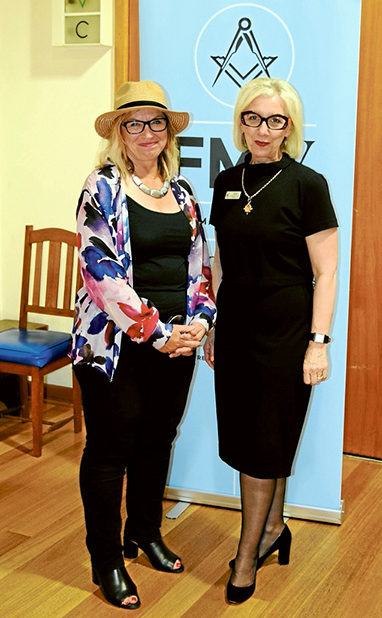 THE Mornington lodge of Freemasons Victoria last week gave $10,000 to help the Luke Batty Foundation's advocacy for "a government that supports and respects victims of domestic violence, and holds perpetrators accountable".
The donation was accepted at the lodge in Barkly St on Thursday 20 April by Rosie Batty whose son Luke was killed by his father Greg Anderson at cricket practice, on Wednesday 12 February 2014.
Since the Luke Batty Foundation's inception, Ms Batty has continued to be a voice for victims while campaigning for systemic change, by ensuring family and domestic violence remains a priority on the political agenda.
Ms Batty told lodge members that the foundation "greatly values each and every organisation that stands beside our cause and wish to express how much your support is greatly appreciated".
"Your generous donation has ensured the Luke Batty Foundation will continue to give voice to women and children experiencing violence and ensure they are recognised, respected and heard," she said.
Ms Batty believes it is possible to "create a safer future for all women and children".