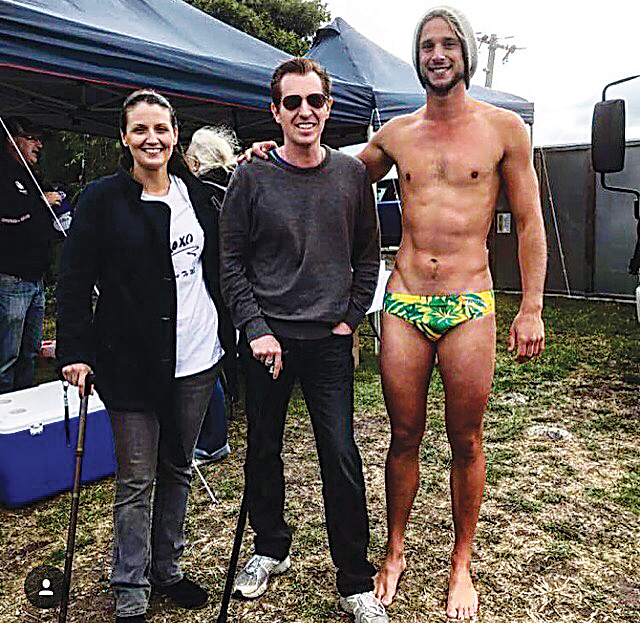 AN upsetting customer service experience made Joshua Kaiser determined to pool his swimming skills to make a difference.
The former coffee shop worker became friendly with a regular customer who later revealed he suffered from the debilitating and degenerative disease, multiple sclerosis.
Seeing the downward spiral of a customer named Greg was a confronting sight and made Joshua, 23, think about how upset he would feel if the disease afflicted a family member.
The Hastings resident subsequently became a swimming teacher and participated in the annual MS Mega Swim fundraiser "in teams of 15".
This year he wants to get "out of my comfort zone" to attempt to swim for 24 hours on his own at Frankston's Peninsula Aquatic Recreation Centre (PARC) to raise money for MS support services.
"Greg was a normal guy in absolutely every single way. He came in literally every day and had a latte. Over a span of a couple of months, we noticed he got a bit slower.
"Opening the door became difficult, picking his coffee cup up became a bit more difficult and eventually, we asked 'are you alright?' and he told us he had multiple sclerosis and it is getting worse."
It was "an emotional day" when Joshua farewelled Greg on his final shift working at the coffee shop.
"He had went from his usual happy self, walking in the door with just a little bit of a limp to basically being in a wheelchair and not being able to open the door for himself.
"I didn't realise how much people with MS really suffer."
Joshua says swimming for 24 hours for 2500 laps of the swimming pool at PARC for the equivalent of 65km will be "a massive undertaking, a big goal".
"In reality, 24 hours of pain, fatigue, mental endurance is absolutely nothing compared to a lifetime of living with multiple sclerosis."
A strict training regime should help Joshua achieve his lofty goal and competing at triathlon has given him a taste of lapping up pain during endurance sports.
"In the end, it really isn't for me. It's for people living with MS. It's for them, really."
So far, he has raised about $8300 of a $24,000 target ahead of his 24-hour swim on Saturday 15 July.
See msmegaswim.org.au and search for 'Joshua Kaiser' or call 1300 733 690 to donate.