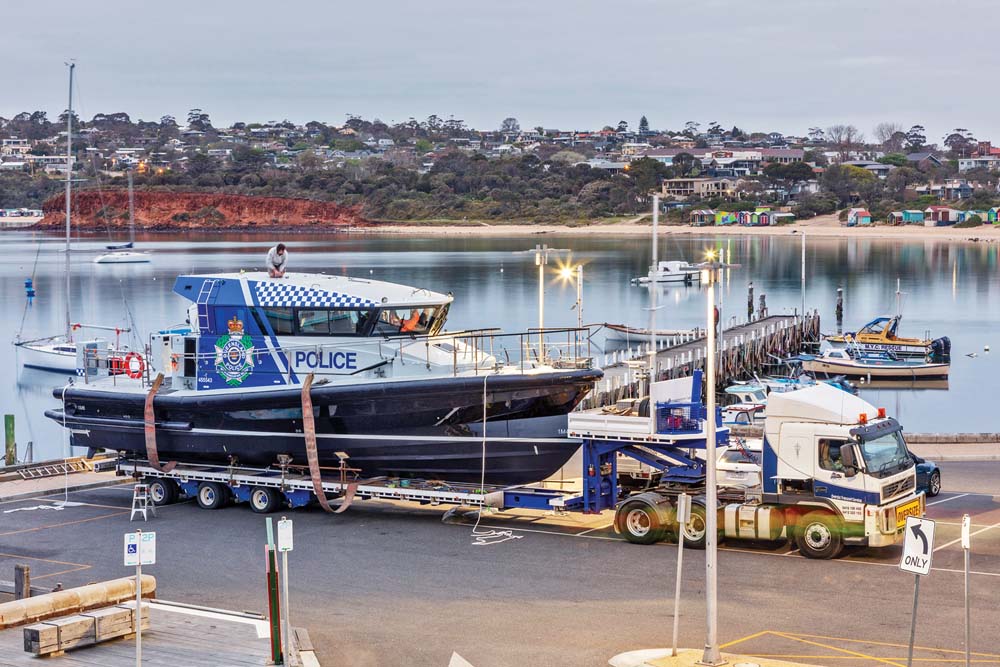 HART Marine staff treated their newest creation with kid gloves as it was driven slowly down Main Street, Mornington for its launching at the public club boat ramp last week.
The 15.6 metre fibreglass Queensland police boat will operate out of Hervey Bay. Its French ORC Pantocarene design wave-piercing hull is powered by two MTU Series 60 engines producing 615kw of power at 2300 rpm.
The ORC hull is said to provide fast and fuel efficient running, combined with excellent sea-keeping. Fuel capacity is 3500 litres. The vessel sleeps four people and is fitted with Garmin navigational aids.
This is the first of two for Queensland police patrol boats being built at the Yuilles Road factory. A 17.3m vessel is due to be launched in coming months.
The company's first police boat at 11.9 metres went to Victoria police.
First published in the Southern Peninsula News – 9 October 2018