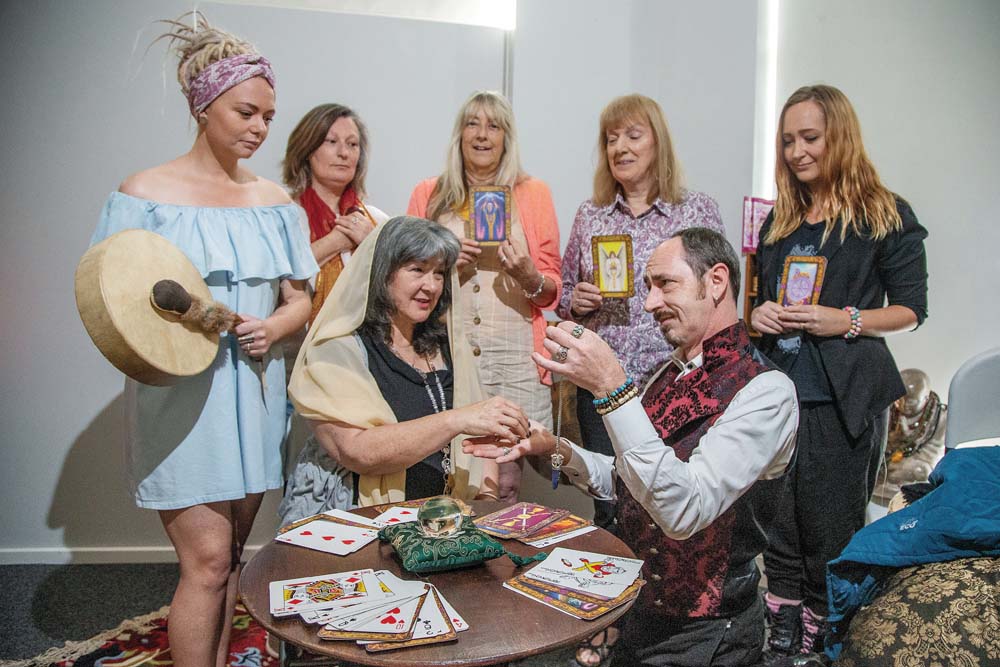 "SUPERNATURAL encounters" being held at Crib Point may not suit the faint-hearted.
"Evenings of spiritual connection, magic, crystals and music" being run by professional medium Shirley Sienna Coventry allow her to "utilise her mediumistic self to communicate and bridge the worlds of living and those in the spirit world".
The Crib Point resident says her "highly accurate and intuitive psychic abilities" enable her to help people connect with their spirit guides, discover their higher selves and explore past life experiences.
The spiritual world is a familiar place for Ms Coventry, who says she was born into a family which was conscious and understanding of the philosophy. "This opened the way for me to discover my own gifts of spirit early on in life," she said.
At primary school Ms Coventry recalls being enraptured by her grandmother's books of physical mediumship, even if she sometimes managed to scare herself: "I always knew the soul carried on after death."
When Ms Coventry experienced visions and felt the presence of visitors from the "spirit world" she regarded them as a "normal" part of life – laying the foundations for her eventual profession as a psychic medium.
Now, at her monthly home-based spiritual meetings, 15 participants sit around her ancient "spooky table" which "tips, spins and makes noises – things that you can't make it do".
"I welcome the spirits into my home and show them respect, but they make you come to where they want you to be," Ms Coventry said.
"I liaise with the ghostly spirits and report their communications back to their loved ones. They come through me but are not of me.
"We laugh and cry, but go away feeling good.
"I don't get scared because I don't delve too deeply. It can be joyful because it is evidence of survival after death.
"The best feeling you can have is in knowing that your loved ones are OK."
Ms Coventry says Crib Point is an ideal place to connect with the spirit world for her Westernport Historical Ghost Tour evenings – especially near the 100-year-old Crib Point House where "the energy is really good".
Ms Coventry says she has studied numerology and synchronicity, the oracle and Tarot, and the Cards of Life according to birthday, the dream spell (galactic calendar and law of time), the divine design, and archetypal and cosmic energies, Mayan prophecies and codices, and the sacred human calendar of life and living.
She has been a caretaker of the "Earth-Spirit Crystal Skull Collective".
She is planning or running meditation and reflection sessions; spiritual guidance and development sessions; spiritual connection lunches and high teas; the ghost tours; spiritual retreats in Bali and spirit painting lessons.
Ms Coventry will hold a "supernatural encounter" at Crib Point Community House, Park Road, Crib Point, 7.30pm, Friday 26 October.
At the event she will be accompanied by Wayne Parkin, a holistic healthcare practitioner who integrates mind, body and spirit, and also works as a psychic medium.
He is said to communicate with the spirit world to deliver messages. He is also a qualified naturopath, trained in kinesiology, is a reiki master and archetypal consultant.
Also attending will be Jason D'Varga, a hypnotist, wizard, exorcist, mentalist, magician and extra sensory perceptionist. He is also a paranormal investigator, hypnotherapist and intuitive counsellor, and demonstrates psychic abilities.
See eventbrite.com.au for details.