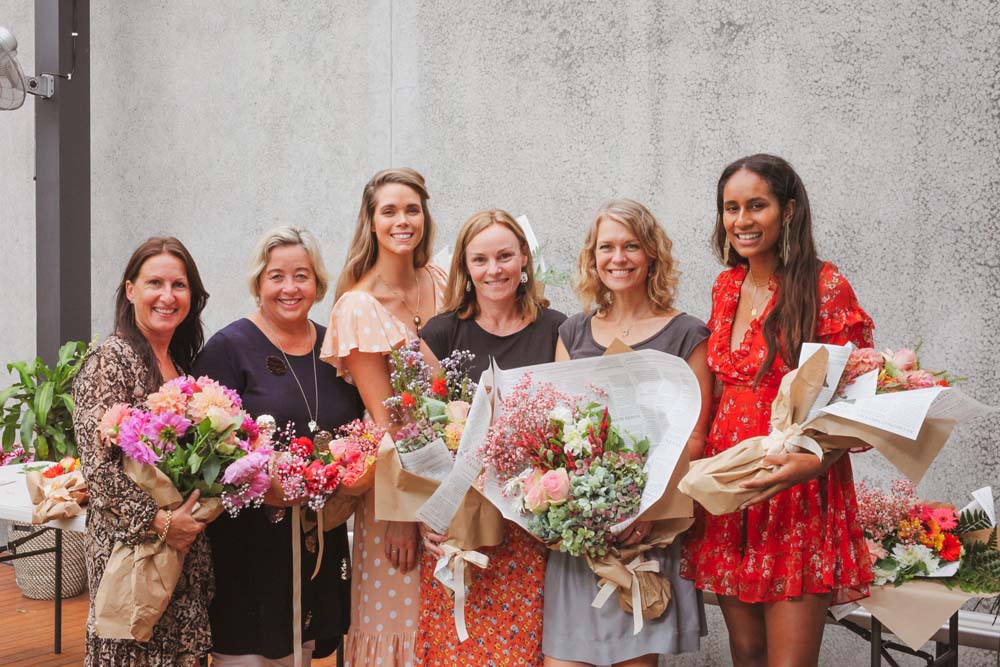 On Sunday the 26th of May, Monique Wardley from Sydney's Northern Beaches will be bringing her social enterprise The Bloom Movement to her home town of Melbourne.
After going through one of the hardest times of her life in the beginning of 2018 with Mental Health, Monique decided that she needed to do something to combat this, so taking her love of beautiful blooms and a background in floristry, she would create 9 bouquets & gift them to ladies playing with their children in a park. It was this simple, random act of kindness in the form of flowers and the kind heart of a stranger that would ignite The Bloom Movement and see Monique find happiness again.
The Bloom Movement is a wellness bouquet making workshop where the guests attending are immersed in a beautiful day of self-care, nourishing food, floristry techniques, nature, lots of beautiful blooms and thought-provoking initiatives.
The day was created for guests to be able to take time for themselves all while making others smile as the bouquets that are created are gifted to strangers as a random act of kindness.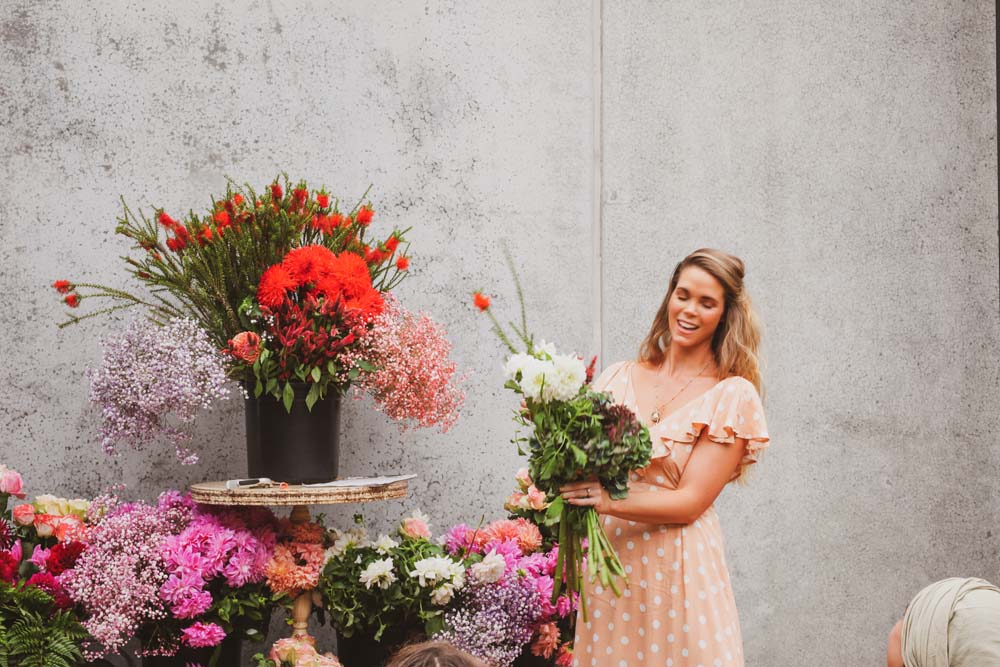 Monique has also nominated that 100% of profits made by The Bloom Movement go towards supporting Mental Health initiatives.
"In helping others find happiness through The Bloom Movement it has enabled me to find a happiness I never even knew existed, I am more myself now than I ever was before. From hardship beauty can bloom". Said Monique.
With mental health being so prevalent in today's society Monique has now run multiple days in Sydney with hundreds of women, teachers and children with special needs in attendance. "I'm so excited to be able to share this beautiful experience with my home town of Melbourne." Said Monique.
100% of the flowers used to create the bouquets for The Bloom Movement are recycled & were originally destined for the bin, plastic and all. With the flowers still being beautifully fresh Monique saw an opportunity for them to make someone happy.
If you would like to attend the first Bloom Movement in Melbourne at Mt Martha Surf Life Saving Club, or learn more you can go to www.thebloommovement.com.au or email hello@thebloommovement.com.au
SOCIAL – @thebloommovementau