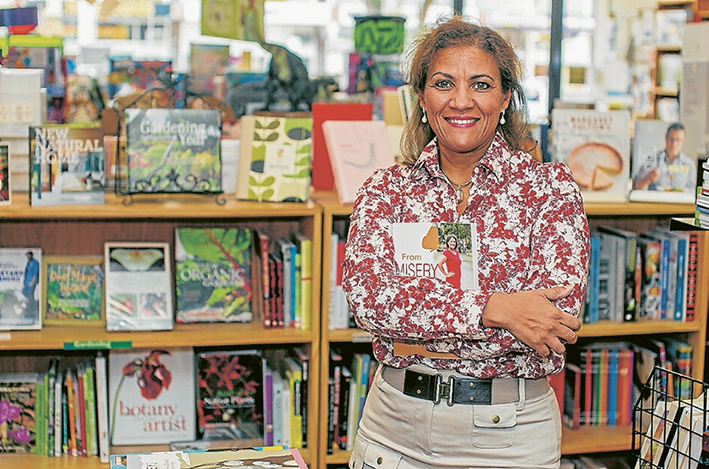 FORMER police officer turned business and life coach Ruth Cyster-Stuettgen wants women to know they can have a bright future no matter how dark the present can be.
The mother-of-three has turned her life around after leaving an abusive situation and has written a book called From Misery to Mastery: Journey to Freedom and Empowerment as a guide for anyone who has "ever felt lost, helpless or scared of what your life has become".
She hopes the book can find an audience with "women who are suffering in silence behind closed doors" and give women tips and strategies to empower themselves to make a change.
"The reason why I wanted to write the book was to use it as a tool for myself to heal and to be a voice for other women going through the same thing."
The book includes practical exercises to enable women to forgive themselves for tolerating abusive situations due to feeling isolated before seeking support.
The author's own life has been a journey to seek freedom from oppression. In the early 1980s her family left South Africa and moved to Australia.
"We left to basically escape the Apartheid regime and have a better life in Australia," she said.
After studying for a degree at La Trobe University, Ms Cyster-Stuettgen joined Victoria Police and spent time living in Germany after leaving the force.
Despite an outwardly happy disposition and life, she said appearances can be deceiving.
"There are so many women out there in an abusive situation who don't appear to be going through things like that and that's a dangerous thing.
"Try to be strong enough to step out and create of seek help from support systems to not have to be scared of consequences of speaking out."
Ms Cyster-Stuettgen used to attend domestic violence incidents during her time in the police force and she believes the way authorities in the legal system deal with such cases has improved since the 1980s.
"Decide that enough is enough, and take control of your life – move towards one of peace, love and success, for yourself and your family."
From Misery to Mastery: Journey to Freedom and Empowerment published by Busybird Publishing will be officially launched at Petersen's Bookstore, 103 High St, Hastings on Sunday 14 June, 3-5pm with special guest Rose Batty, domestic violence campaigner and Australian of the Year.
Entry is free. Light refreshments will be provided.
Call Ruth Cyster-Stuettgen on 0432 441 146 or see ruthstuettgen.com.au for further details.