HASTINGS FNC – By Phil Stone, club president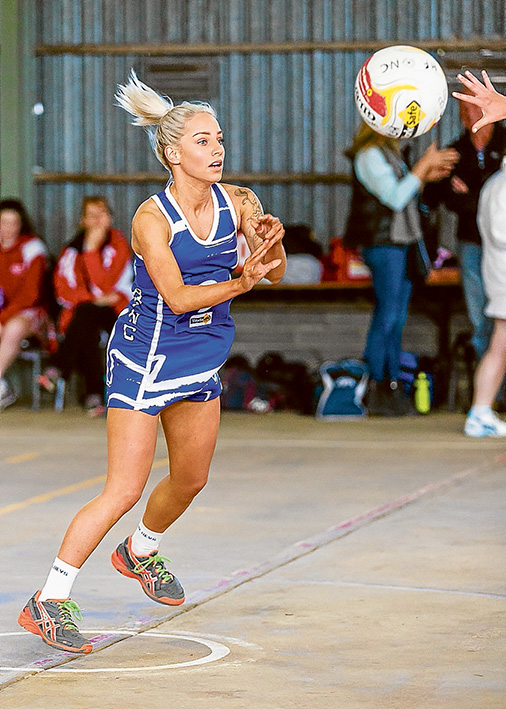 SENIORS REPORT
GOING down to Red Hill was always going to be a test for the Blues.
We started the game slowly and Red Hill got a few goals ahead and looked like they were going to kick away.
We were able to weather the storm and scored were level at quarter time.
Our tackles were down in the first quarter and the focus for the rest of the game was to get our pressure up.
We were able to do this with 19 tackles in the second quarter, 28 tackles in the third quarter and finished the game with 80 tackles which is an incredible count.
There is no doubt that the win was a team effort and testament to the pressured and defended style of football we played.
Moving forward, we have to maintain our team spirit and discipline and realise that winning games of football doesn't come from flair but hard work, intensity and want for the contest.
It is impossible to name a 'best on ground' which sums up the kind of team effort that was put in.
RESERVES REPORT
THE reserves game against Red Hill would dictate if the Blues would stay in the top five.
In very windy conditions we kicked against the wind in the first quarter and had to play very tight to shut down Red Hill.
The boys applied the pressure from the start and got a few shots at goal but missed into the stiff breeze.
In the second quarter the boys were in attack straight away missing a couple more goals before we finally got one.
Another quickly followed and A. Vinson was marking everything that came his way and Wade Delahaye was fighting very hard through the centre of the ground with his second and third efforts.
Into the third quarter the boys just had to maintain possession and not allow Red Hill to kick away with the wind which they did fantastically.
We went into three quarter time with scores level.
At the start of the last the boys were all over Red Hill but only managed three points in the first half of the quarter.
Red Hill came out in top in the last ten minutes to win by ten points.
Better players in the day A.Vinson,  W. Delahaye, M. Cave, C. Lehmann, B. King.
UNDER 19s by Aaron Wilson
A COUPLE of our better players were unavailable for the under 19's.
With this is mind our boys went out in the first quarter and played a spirited competitive style of footy to only trail by a few points.
From then on the boys struggled to keep themselves in the contest.
They now have the chance to regroup and now need to get to training, as we have a big game against Tyabb at home.
Hopefully they will all stick together and a win might not be too far away.
NETBALL REPORT
A GRADE played a much more open match against Red Hill and are now starting to play the style of game we've been working on. Thanks to Keely and Bec for helping us out.
B grade started a bit nervously and by the second quarter had patches working well. Bec, Jema and Keely certainly got their mojo going in the second half as we made a few changes that ended up working by the fourth quarter.
It was great of Georgia to come and help out the girls today; it was much appreciated.
I'm calling it early that Tyabb B grade will take out the flag this year.
C grade had their best game for the year. Abbey Baker and Jess Reid combined really well in the goal circle and Ash Masterson had a great game in her new position.
A big thanks to the girls who filled in for us and also to the girls that pushed through and played with injury and illness.
Tyabb next up will be very tough across all grades, let's stick together and fight out our matches.
***
Next Game: 13 June: HASTINGS FNC vs TYABB FNC at Barclay Oval, Hastings start time 10.00 am  Let's get right behind our all–conquering Blue boys.
***
Up Coming Function 20th June, 2015 vs Crib Point FNC Past Players 1905, 1975, 1995 Premiership Reunion on the 20th June from 11.30 onwards 2 Course Meal $35.00 a head, should be a great day. Go Blues.