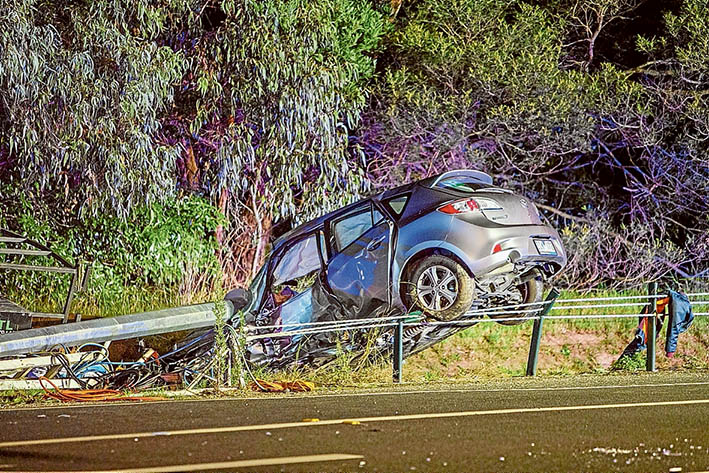 THE tragic death of Mt Eliza woman Olivia Steadman-Meconi at the Robinsons Rd-Western Port Hwy intersection last month has prompted demands for a roundabout.
A petition to be presented to Roads Minister Luke Donnellan says the safety upgrade is necessary "before more innocent lives are lost".
The woman, 19, died after her car collided with a ute towing a trailer 6pm, Friday 29 May.
Organiser, Hastings Liberal MP Neale Burgess, said the Pearcedale intersection had a "long and deadly history with 18 casualty crashes, including two deaths, in the past five years".
"This deadly intersection's damning reputation has again been underscored by the tragic and unnecessary death that occurred there," he said.
"Minister, your community is relying on you; you are the only one that can stop people dying at this intersection."
The online petition at change.org asks that immediate traffic management strategies include cuts in the speed limit on that section of the Western Port Highway to 80kmh "to prevent further injury and/or loss of life at this location".
Petitions are usually presented when parliament is sitting. The next sitting days are 23-25 June.
The online response at change.org was quick:
"I'm a first responder from the local area and responded to this collision," James Oswald.
"This death is not a one-off occurrence, and, as the Hastings area grows, the main road networks must grow, too. I'm baffled a petition needs to be sought for a project that should have already been ticked off on the minister's desk," Andrew Ferris, Langwarrin.
"It is time and, as a local, I travel along there from time to time," Kaye Farrow, Bentleigh East.