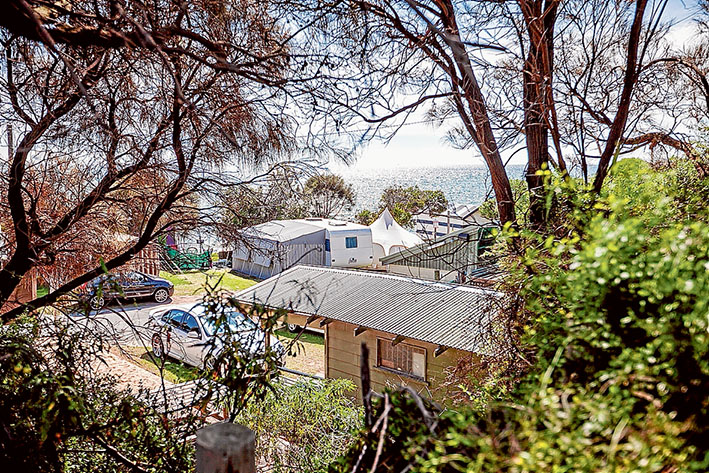 SUMMER saw a record number of campers on the Mornington Peninsula with people staying during the so-called shoulder periods either side of peak periods increasing by 25 per cent in comparison to the previous year, CEO Carl Cowie has stated in his most recent monthly report.
The figures were contained in his April report, which was presented to the council in late May.
Mr Cowie said the department running foreshore camping was one of few in the shire that turned a profit.
"The 2014-15 season is now closed with a record occupancy of 112,000 nights being achieved," he said.
"This increased occupancy continues to provide an affordable holiday, supporting the local economy and allowing visitors to experience all that the Mornington Peninsula has to offer."
He also praised the shire's "high-vis" cleaning team, which had worked hard to maintain foreshore facilities.
The shire has foreshore camping areas at Rosebud, Rye township and Sorrento. Committees of management control sites at Whitecliffs to Camerons Bight ("west" Rye to Blairgowrie-Sorrento), Capel Sound (Rosebud West) and Dromana as well as on the other side of the peninsula at Shoreham and Stony Point.
The shire charges $550 per site between 25 October and 20 December, and $995 between 31 January and 26 April. During peak season, sites with power costs $290 a week and $135 off-peak.
Mr Cowie said other highlights in his report included going to tender for replacement of the Warringine boardwalk along the coast between Hastings and Bittern that was destroyed in the Hastings fire of 3 January. Later in the night, councillors awarded the tender for $335,000 to a Hawthorn company, which will complete the 712-metre boardwalk by August.
CCTV systems for Mornington (an upgrade), Mt Eliza and Mt Martha would be installed by October, Mr Cowie said.
Mr Cowie said he'd had a good meeting with Local Government Minister Natalie Hutchins in which they'd discussed the state government's plans to cap council rates, and the review underway of the councillor code of conduct.
First published in the Southern Peninsula News – 16 June 2015