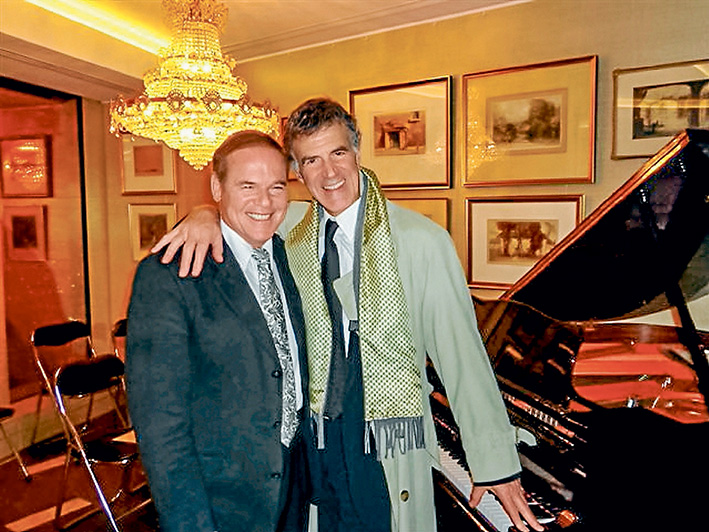 UPDATE 13/7/15: JAZZ pianist Allan Zavod has been replaced by Joe Chindamo for the masterclass and concert program at Monash University's peninsula campus on Sunday 13 September.
Chindamo has been described as a musical polyglot in the tradition of Bernstein and Previn, and one of the best jazz pianists in the world. He has composed concertos, chamber music and film music; and recorded 23 CDs; collaborated with artists such as James Morrison, Ray Brown (of Oscar Peterson fame) and the Brecker Brothers. For more information and tickets, call 9568 7190.
A RENOWNED concert pianist and an internationally recognised jazz keyboardist – both Melburnians – will present a masterclass followed by a concert in Frankston mid-September.
Alan Kogosowski and Allan Zavod are lifelong friends who grew up a few streets from each other and studied with the same piano teacher at university before heading out into the world to make their reputations.
Kogosowski, 61, a world leading authority on the music of Chopin, and Allan Zavod, 69, regarded as one of the top 10 keyboard artists in the United States where he lived for 30 years, have teamed up for The Two Allans: From Beethoven to Brubeck, part of Monash University's "Masterclass and Concert Program" at its peninsula campus.
Four piano students from the region will be selected by their schools to perform two classical and two jazz pieces of about five minutes each in front of a live audience at the George Jenkins Theatre from 11am-1pm on Sunday 13 September.
Kogosowski and Zavod will share their experiences and insights into performance techniques and give tips to the young performers. This session is free of charge.
The pianists will then perform at 3.30pm, Kogosowski first, playing Beethoven and Chopin, followed by Zavod playing improvisations on Beethoven, and works by Brubeck, Ellington, and Gershwin. Tickets $25, concession $20.
Professor Leon Piterman, Pro-Vice Chancellor of the peninsula campus, said the masterclass and concert program "is part of the campus's community outreach program, with special focus on the 26 schools in the region". For more information and tickets, call 9568 7190.
Kogosowski and Zavod will perform The Two Allans: From Beethoven to Brubeck at historic Beleura House in Mornington 1.30-3.30pm on Friday 17 July.
Cost: $30 adult, $25 concession.
Afternoon tea after the performance.
Details and bookings: 5975 2027 (9.30am-4pm Tues-Fri).
www.beleura.org.au
First published in the Southern Peninsula News – 7 July 2015