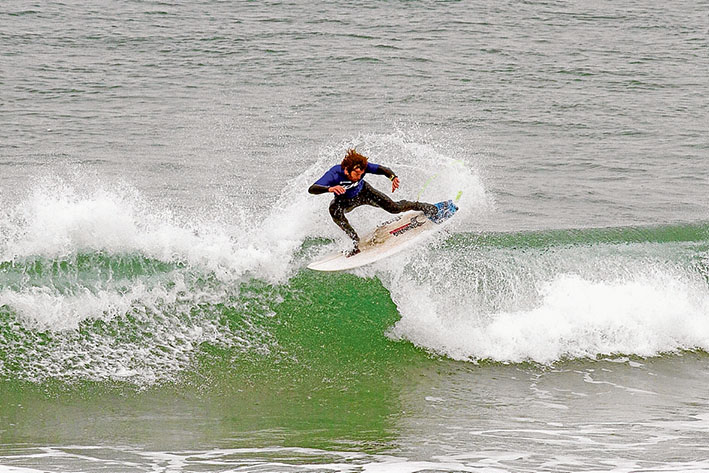 TORQUAY Boardriders Club won its sixth consecutive Victorian Teams Title on Sunday at its home beach of Jan Juc.
Peninsula Surfriders Club came fourth, behind 13th Beach (second) and Portland (third).
Peninsula will be relegated to B grade for next year's competition.
"The event combines three divisions, Men's Skins, Women's and Teams requiring all clubs to have depth in their roster to take the win," Surfing Victoria's Liam Robertson said.
Torquay had dominated the event, winning all three A grade divisions.
The Torquay team included two former World Tour competitors, Troy Brooks and Nic Muscroft, Qualifying Series surfers, Cahill Bell-Warren and Jack Perry and under-16 Australian team member India Robinson.
In the B grade, South-West Boardriders Club (Warrnambool) came first in front of Point Lonsdale.
South West will surf in A grade next year with Peninsula Surfriders Club being relegated to B grade.
Results:
A grade: Torquay Boardriders Club, 5000 points; 13th Beach Boardriders, 4025; Portland Boardriders, 3450; Peninsula Surfriders, 3062.
B Grade: South West Boardriders Club, 4800 points; Pt Lonsdale Boardriders, 4425.