DISTRICT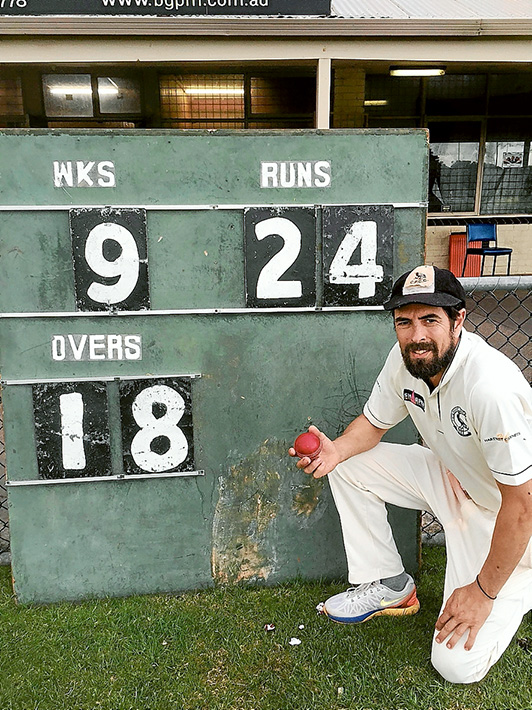 SEAFORD Tigers has put itself in a strong position to pick up the 12 points after taming the Pearcedale Panthers in District cricket on Saturday.
The newly promoted Panthers have started the 2015-16 season in sensational fashion, winning their first two matches, however they did stumble against the Tigers on Saturday.
It was only a few seasons ago that these sides were playing against each other in Sub District.
The Panthers batted first and were rolled for just 128. Shane Maggs (34) and Shayne Gillings (40) were the only batsmen to offer any resistance, while Brad Trotter did open with 15 and Chris Dew hit 16.
Jordan Watters, who has promised to burst onto the scene for a number of seasons, was superb for the Tigers with the new ball, snaring 5/57 off 22 overs.
The evergreen Ash Mills was also on top of his game yet again with 3/12.
In reply, Anthony Joel is already back in the sheds courtesy of Dew (1/1) after the Tigers had to face the last two overs of the day. They will resume at 1/7.
Boneo has set Red Hill a reasonable target for victory after scoring 182 themselves on Saturday up at the hill.
Batting first, the Pandas scored their highest total of the year and put themselves in a reasonable position to challenge on day two.
Tom McCarthy has taken this competition by the scruff of the neck for Red Hill, picking up 5/33 to add to his six wickets in round two. He has 11/68 from 42 overs with 20 maidens in two matches.
Andrew Mock and Lincoln Toy each claimed two wickets.
In reply, the Hillmen are 0/10.
Carrum will need to bat better than it has in the opening two matches of the season to get the 176 runs required to beat Mt Martha.
The Reds batted first on Saturday and made 175, thanks largely to 45 runs from wicket keeper/batsman Ben Shorthouse, who batted at three, 29 from Brett Wilkinson and 20 from Tim Moran.
Jeremy Graves was the pick of the Carrum bowlers, opening with 3/29, while Liam Dobson and Jake D'Atri each snared two wickets.
In reply, Carrum faced the last three overs of the day and will resume at 0/5.