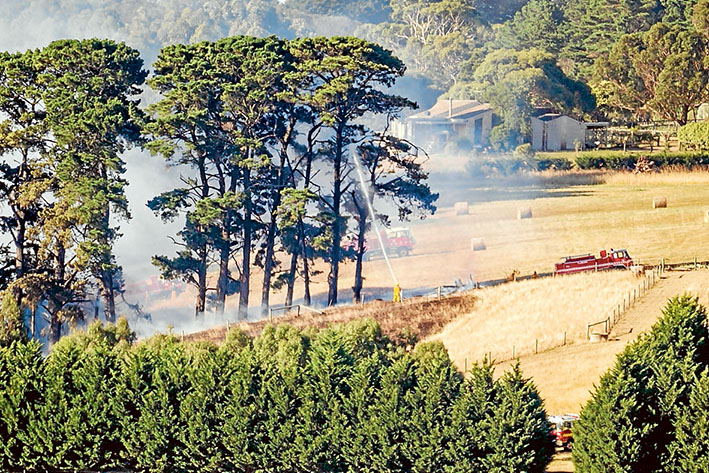 TWO men have been arrested and are expected to be charged on summons with arson after setting fire to a caravan on Arthur's Seat Rd, Arthurs Seat, 10.40pm, Tuesday 19 January.
The 46-year-old, from Seaford, and 25-year-old, from Frankston, allegedly torched the single axle van, with flames spreading to nearby bushland.
Rosebud CFA crews managed to limit the extent of the fire – their job being made easier by damp conditions and lack of wind.
Arthur's Seat Rd was blocked off as a precaution against falling branches until mid-morning Wednesday.
Detective Sergeant John Coburn, of Somerville police complex, said police were keen to talk to the driver of a BMW who warned road users about the danger about 11pm.
Anyone with information is asked to call Crime Stoppers, 1800 333 000, Detective Coburn, 5978 1300 or Rosebud police, 5986 0444.
First published in the Southern Peninsula News – 26 January 2016