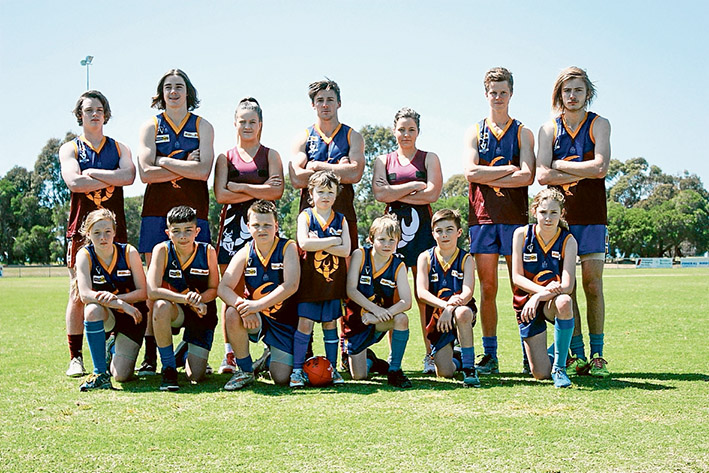 DO you kick like a girl? Good! Tyabb Junior Football Club wants you to join its new girls football team this year.
Girls have been keen participants at Tyabb Auskick for several years and Tyabb Juniors is offering girls a chance to take to the footy field in competitive games for the first time in the club's history this season.
The club has kicked off a social media campaign with the hashtag #yabbienation to spread the word about the club's expansion ambitions for the year ahead.
There are three divisions – junior, intermediate and youth girls – and Tyabb hopes to field a girls football team in all three competitions.
Club president Dean Underwood said Tyabb is on the lookout for female football and netball talent with the club also fielding a junior netball team this season for the first time.
"We've been overwhelmed by the interest we've had since word got out that the Yabbies will be field girls football teams but we're always looking for more players," he said.
Tyabb's senior netball team has been a dominant force in recent years and its 2014 Premiership team went through the whole season undefeated.
"The introduction of junior netball is the ideal pathway for netballers to become part of the wonderful Tyabb netball family," Mr Underwood said.
Registration day to join the Yabbies football and netball teams is on Sunday 7 February, 11am-3pm at Bunguyan Reserve, Tyabb.
Training sessions are held at 5pm on Wednesday evenings at Tyabb Central Recreation Reserve, Tyabb. Call club president Dean Underwood on 0409 117 327 or secretary Michelle Murtagh on 0423 901 033 or email tyabbjfc@mail.com for further details.