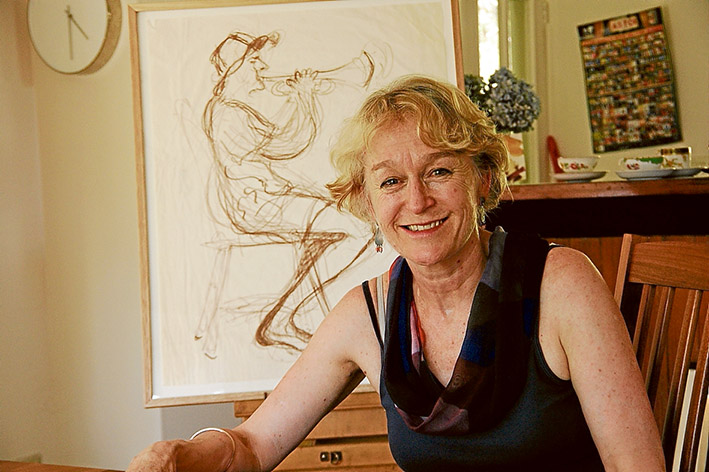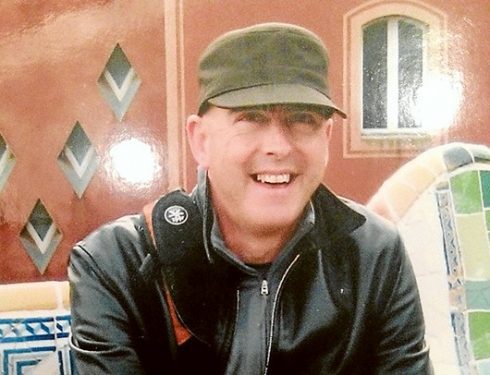 IT'S been nearly a year since Richard John died.
His death was no surprise to those close to him, his family and many friends. Having been diagnosed with a virulent form of brain cancer the previous year they had had time to adjust to what they were told was a fatal disease.
"He said it was his fate and accepted it gracefully," his wife Cath said last week. "He was open-minded and was interested in the analytical psychology of [Carl] Yung. He was a bit of a philosopher, curious about life and open to ideas."
Perhaps his attitude came about from his medical knowledge. Richard John, 55, was a doctor who had practiced at the clinic in Mt Martha for the past 15 years. Before that he had been at Alice Springs and Warrnambool.
Patients fortunate enough to rarely need a visit to the doctor were still requesting appointments months after he took his leave from the clinic.
To them, Richard John was the doctor who listened patiently to explanations for their visit to the clinic and then worked out the best treatment.
For his own illness, he participated in a drug trial and attended the Ian Gawler Foundation in Victoria, where he appreciated the care given but found the meditation and strict diet hard to take.
He avoided taking major painkillers almost until the end. There was no cure and Dr John died on 16 April 2015.
Since then Cath and their two daughters Chloe and Grace, have been learning to live without a cornerstone of their family.
The brief published notices of Dr John's death gave no insight into what he had achieved or the life he had led.
Cath John waited many months before writing an obituary when published in The Age on 22 December last, under the headline "From city to outback, gifted GP and his family 'lived the dream'".
Cath John traced the life of her husband from his upbringing in Ringwood and providing insights into the man that patients trusted.
He had been a head prefect at school and appeared in school theatre productions as well as being an expert with the yo yo.
After graduating from Melbourne University he worked at Preston and Northcote Community Hospital then did a year of obstetrics and gynaecology at The Royal Women's Hospital before heading to Warrnambool for seven years as a GP, where he delivered about 50 babies a year.
During his four years in Alice Springs Dr John took to the desert to practice playing the trumpet before joining the town band. His musical interest continued after moving back to Victoria and he became first trumpet for the Mornington band.
He was also a keen golfer, playing with friends at Flinders on an eventual handicap of five. He liked cycling, a method of transport he sometimes used to go to the Mt Martha clinic, although he also liked to point out that living close to the beach also meant he could swim to work.
Dr John's interest and activities were many: tennis, swimming, and a "tortured" fan of Richmond Football Club. His taste in art ranged from Goya and Giacometti to ancient Aboriginal rock art.
To list and categorise his interests seems too limiting. Cath John says her husband "was a lover of, and curious about, almost everything. "He validated gentleness, humour, curiosity and was multi-talented. His greatest talent was his kindness."
A couple of months before his diagnosis (which came after a week of headaches) Cath and Richard made a "pilgrimage" to Wales, home to Richard's forebears. "He had a beautiful deep voice and would sing blues and jazz in the car with his daughters – and serenade the occasional patient," Cath wrote in her obituary.
The couple loved dancing and was "usually the first two seen on the dance floor".
Cath John is learning to live without her husband, who she met when they were students and started dating when she was 21 and he 19. They married in their late 20s. She is preparing an art exhibition to raise money for the Aboriginal and Torres Strait Islander leadership and education.
It is a cause the Johns have previously supported and Cath hopes to hold an exhibition to support it each of the next 10 years.
Cath, who sees herself primarily as an artist, has held exhibitions in several galleries, including Sydney's National Trust Gallery.
Richard was a great fan of his wife's art and features as the subject in several of her works as well being a collaborator in the production of some others.
While Richard John was a doctor in Alice Springs, Cath taught art and craft at secondary schools and art at Aboriginal women's centres.
"Working there had a big effect on our lives," she says.
Alice Springs was also where the Johns first met the wife of Ian Gawler, the doctor who pioneered cancer treatments after surviving the disease himself and establishing the centre in Victoria where Richard John, years later, would eventually seek a cure.
The standing room only funeral for Richard John on 22 April 2015 was the first major event held in the then recently completed Mt Martha Lifesaving Club.
And now his legacy will live on through the art of Cath John, who's exhibition will run 2-10 April at 41 Kilburn Grove, Mt Martha. Details: 0418 123 633.
* The author and his family were patients of Dr Richard John.