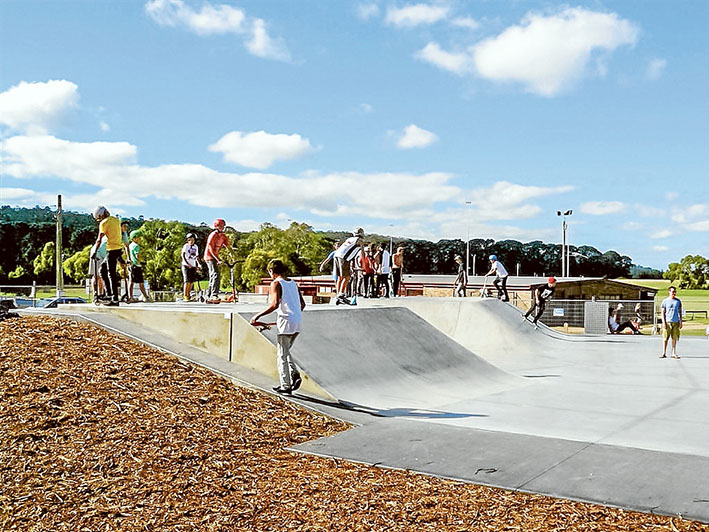 A NATIONAL skate competition at Mt Eliza, Saturday 21 May, will have categories for skateboarders as well as scooter and BMX riders.
The free event will be held at the Mt Eliza Skate Park, Emil Madsen Reserve, Wooralla Drive, which has the peninsula's largest skate bowl.
The competition is sponsored by Mornington Peninsula Shire and organised in partnership with the Impakt Freeza youth events committee and the YMCA.
The competition is part of the YMCA's National Skate Park League and provides a development pathway for amateur skate and BMX riders.
The winners from the skateboard section will join finalists from concurrent events  elsewhere in Victoria, Tasmania and New South Wales, with the national final to be held in Melbourne.
Check out: skatepark.ymca.org.au or facebook.com/impaktfreeza
Registration times: Scooters 10.30am, BMX noon and skateboards 2pm.
Divisions: Scooters and BMX: 14 and under; 15 and over.
Skateboard: 12 and under; 16 and under; female all ages, and open.