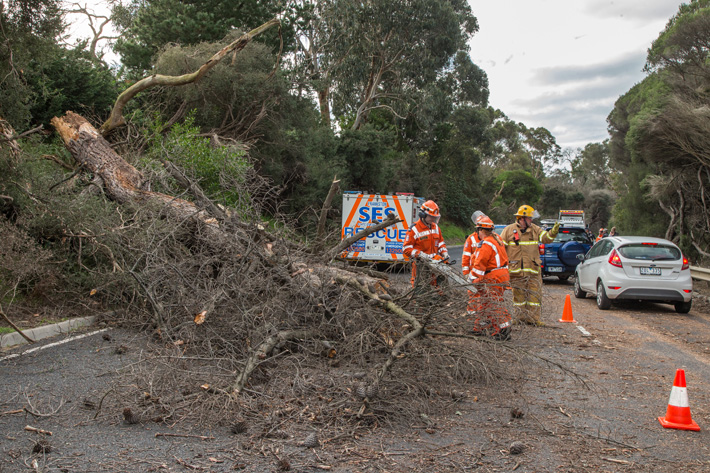 A large pine tree fell over the Nepean Highway between Mt Eliza Way and Old Mornington Rd this afternoon.
Three cars were damaged but luckily nobody was hurt.
The driver of a van who was delivering magazines was very lucky. One of the branches smashed the passenger side windscreen and a large branch went through the van into the rear compartment.
Traffic was diverted as Nepean Highway was closed until the tree could be cleared.