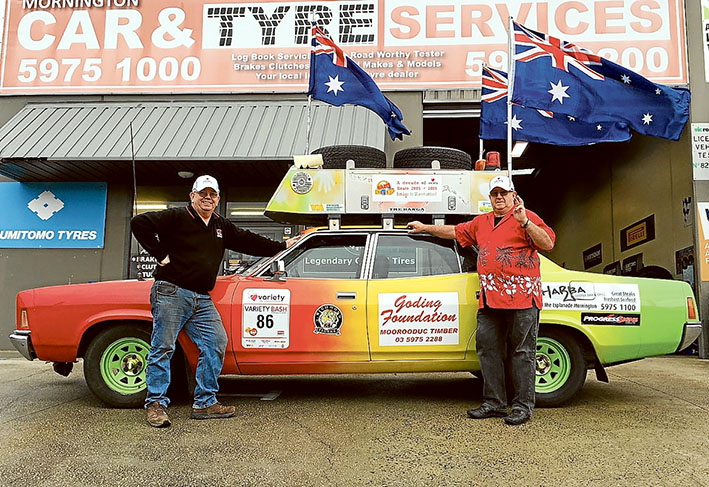 THE lure of the Outback is calling long-standing Variety Club Big Bash contestants John Crossin, John Mackie and Geoff Adshead.
The Mornington men are looking forward to another drive with their "family of 320 people from all walks of life" when they head for Darwin, Wednesday 10 August, and – hopefully – arrive at the Top End, Saturday 20 August.
The drive takes in scenic country from Mildura to Wilpena Pound, Coober Pedy, Eridunda, Alice Springs, Kings Canyon, Tennant Creek and Katherine.
Over the past 13 years the men's Car 86 has raised $242,000 for special needs kids on its annual bashes. A function at Beaches of Mornington on Sunday 17 July raised $5620.
Last year Variety distributed almost $12 million to 135,878 special needs, disadvantaged and sick children.
Cars in the bash must be at least 30 years old, licensed, insured and roadworthy.