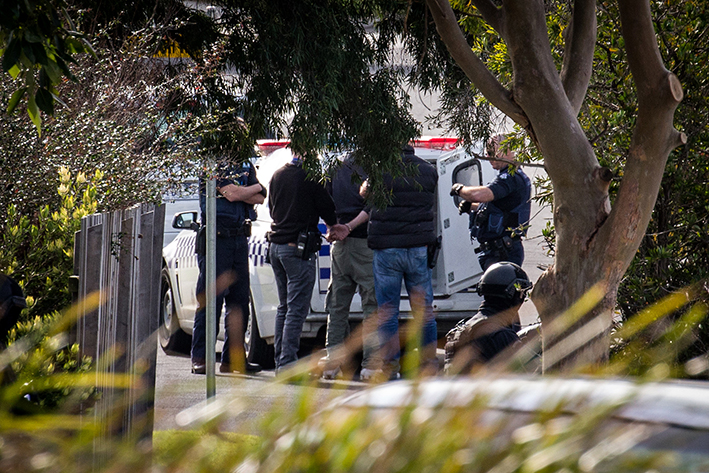 A POLICE armoured vehicle blocked off a Mornington street this morning (Friday 12 August) as heavily armed Special Operations Group police arrested a man at gunpoint.
The 26-year-old was seen crawling on his hands and knees from a Pamela Place property about 10am. He was handcuffed and led to a police car.
The police Eastern Region Crime Unit is believed to be clamping down on burglaries and thefts in the area.
"The SOG have arrested a 26-year-old man in Mornington this morning as part of an investigation into burglaries and thefts," Victoria Police spokesman Thomas O'Byrne said.
The night before, a home-made incendiary device was placed in the exhaust of a car in Dorothy Crescent, Mornington, and hooked up to an accelerant. It exploded when the car was started.
Police are investigating.
It is believed that the man's arrest this morning is not linked to the home-made bomb incident.