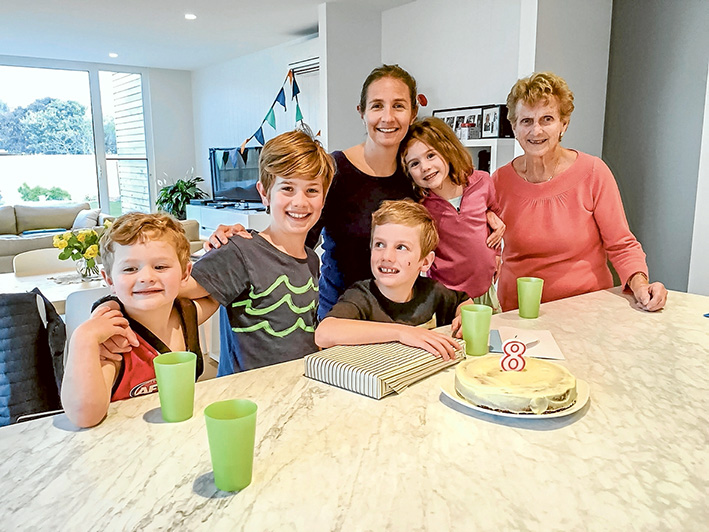 INCREASINGLY busy roads and congested traffic are making it hard for families to get to beaches from McRae to Sorrento – let alone have a swim.
The opening of Eastlink, allowing easier access to hordes of visitors, particularly during the peak summer season November-April, has swelled the number of day-trippers and road users.
This, coupled with few designated road crossings, has made it "virtually impossible to cross the road safely", mother-of-four Tiffany Wills, who regularly visits her mother-in-law at Kevin St, Tootgarook, said.
"We live 50 metres walking distance from the beach. But to cross Point Nepean Rd safely with our four children, we either have to walk about a kilometre to cross at the nearest pedestrian traffic lights at Carmichael St, or we have to drive 40 metres, which is ridiculous," she said.
"And forget about taking the stand-up paddle board or beach umbrella – there are simply no breaks in traffic to cross safely; it's just impossible year round. I'm tempted to go and buy my own lollipop sign."
Ms Wills said the situation had become worse over the years. "I'm trying desperately to do something about it, such as getting some more pedestrian crossings, lights, or refuges, so that people can cross the road safely. I'm lobbying my neighbours, politicians, councillors and VicRoads."
She has set up an online petition and says she will canvas more houses and local shops when she is down the coast in the next few weeks and over summer, and has called on VicRoads and Mornington Peninsula Shire to slow traffic flow and create breaks in the traffic.
"Local residents and visitors – many of whom are young families with small children and the elderly – should be able to cross the road and access the beaches in relative safety without fear of being hit by traffic in both directions," she said.
"To date, despite numerous letters and phone calls to the council and VicRoads, it appears that very little consideration has been given to a revised pedestrian safety plan."
First published in the Southern Peninsula News – 15 November 2016