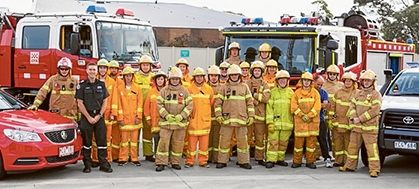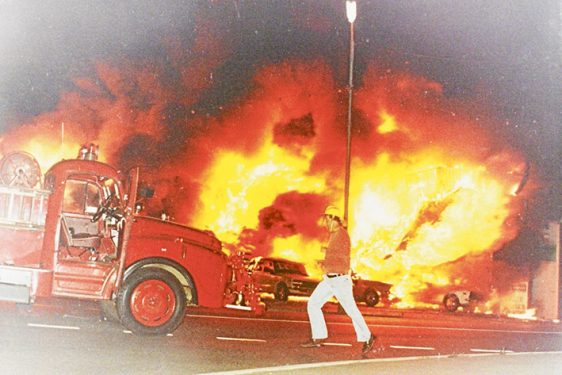 ONE hundred years ago this month – on 11 December 1916 – a group of Mornington residents met at the Mechanics Institute in Main St to discuss forming a fire brigade.
At that time, Mornington was a small but progressive township with a population of 1100. It had about 500 houses, four churches, four hotels, state school, girls' private school, two convent schools, post office, courthouse, police station and a lock-up.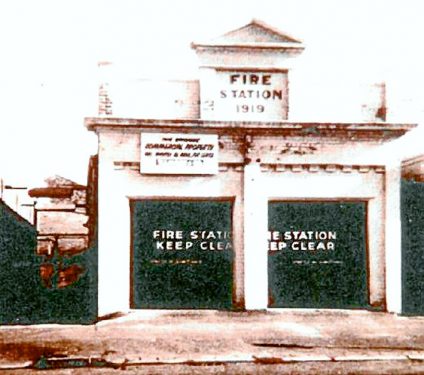 It was the middle of World War I, less than a year after Gallipoli, and armies on both sides were bogged down in the trenches and sustaining heavy losses in France.
Like towns all over Australia, Mornington had many men away fighting at the front and the war weighed heavily on people's minds.
But life had to go on and, as early as 1915, it was felt the town had developed to a stage where it needed better firefighting arrangements. There was no piped water and people used wells, tanks and dams, but it was felt firefighting measures could still be improved and that tackling fires should not have to reply on helpful neighbours with buckets.
The loss of the stately residence 'Marina' – burnt to the ground with nothing being saved – galvanised public thinking and the town's progress association began investigating using a manual engine (a water tank on a cart) pulled by men or horses.
Public subscriptions raised money for hoses and a shed to house the engine and a letter to 500 property owners requested more support. It also made the point that insurance premiums would be reduced once the brigade was formed.
About 30 men had already volunteered to be firemen when the Mechanics Institute meeting discussed forming the brigade.
A letter was sent to the Country Fire Brigades Board in Melbourne formally requesting approval and, soon after, the board gave its support.
The Mornington Fire Brigade was registered with 20 founding members on 1 January 1917.
Next year is the brigade's 100th year of service to Mornington and surrounding communities, and 1 January 2017 will mark its 100th anniversary.
To celebrate, the brigade has published a 100 year book, researched and authored by Colin Fisher, of the Mornington and District Historical Society.
Fire museum fire trucks will lead the Australia Day (Thursday 26 January)  parade along Main St to Mornington Park, where CFA chief officer Steven Warrington will speak at a flag raising ceremony, followed by a multi-brigade torchlight procession from the park to the pier.
An open day at the fire station on Saturday 28 January will be attended by ex-captains who will discuss the 100-year book and sign copies. Residents can chat with firefighters, inspect facilities, see over historical fire trucks and the current brigade fire appliances and equipment, and view fire brigade memorabilia.
Copies of the 100 year book and other merchandise will be on sale.
The brigade will host a community cocktail party at the fire station on Saturday 25 March. Members of the the public will be able to make a small donation to have their names displayed as sponsors of a Brigade 100 year Community Wall.