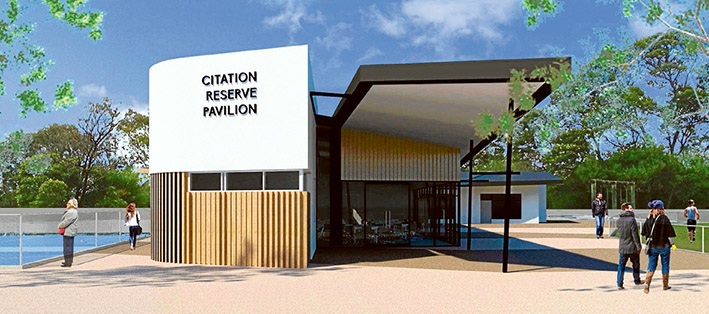 A $3 million-plus sports pavilion will be built at Citation Recreation Reserve, Mt Martha.
Mornington Peninsula Shire Council approved the tender at its Monday 30 January meeting.
The single-level pavilion aims to better meet the needs of sporting and community groups. It will include a social room, multi-purpose change rooms, unisex toilet and shower facilities, office space and store rooms, kitchen/kiosk, first-aid room, accessible toilets and external public toilets.
The building will also have low-energy lighting, and heating and cooling tailored to reduce greenhouse gas emissions. Water efficient fittings and fixtures are also being used. "This is a great step forward for the sporting community of Mt Martha. Now local clubs and community groups can enjoy having a state-of-the-art facility in their own backyard," the mayor Cr Bev Colomb said.
Cr Sam Hearn said: "The shire is constantly looking for ways to improve its sporting facilities to ensure they are meeting the needs and requirements of the users.
"I look forward to seeing my old football club South Mornington, and the whole local community, enjoying this pavilion in the future."
Work will start soon and the pavilion is expected to be completed by October.