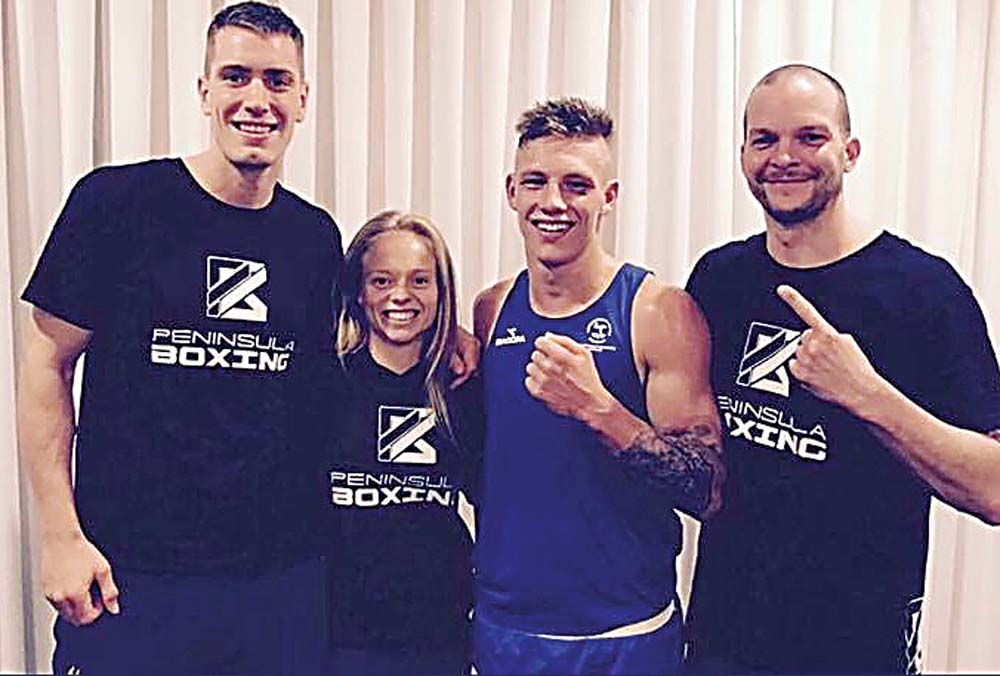 PENINSULA Boxing has made another dent in the Australian boxing scene with all three of their boxers making it to the finals of the Australian Elite Golden Gloves in Western Australia on Friday 28 July.
Representatives Jack Gipp, April Franks and 2016 Rio Olympian Jason Whateley left nothing in the ring to return home with two gold championship belts.
Jack Gipp, who hadn't fought since the Youth World Championships in Russia last year, made a dominant return, beating one of the local Western Australian favorites, Keira Ruston, on the Friday night.
Gipp went on to defeat another tough Western Australian boxer, Zi Foo, in the final of the Men's Middle weight-division (75kg), taking the belt in the first round.
"Jack beat two of the favorites in the tournament quite convincingly and in the process won fighter of the tournament," Peninsula Boxing head-coach Marcos Amada said.
"He's been away since November last year so he could recoup and get his head together, so it's great to see him back and firing."
Whateley, who recently earned a silver medal at the Elite Men's Oceania Championships in Queensland, went straight through to the finals of the Men's heavy-weight division (91kg) on the Saturday night due to a lack of opponents.
"Whateley fought in the straight final against Western Australian local, Brandon Rees, and like Jack was very dominant in winning his belt," Amada said.
April Franks also took to the ring on the Friday night defeating Western Australian boxer, Ricki Beatson, in her ninth fight of her career.
Franks then went on to face an experienced Queensland boxer, Skye Nicolson, in the final of the Women's Bantam weight-division (52-56kg) and was defeated in a hard-fought battle.
"Nicolson has had just over 100 fights, earned a bronze medal at the world titles and is an ambassador for the 2018 Commonwealth Games, so it was a big ask for someone who was going into her 10th fight," Amada said.
"She did an exceptional job. She lost the fight but she probably got more out of that fight than she had in her past matches."
Franks and Gipp are now preparing for their first lot of Victorian titles on 12 August in the lead-up to the Commonwealth Games.
"April won't be going to the Commonwealth Games because of the weight divisions at the moment for the women which don't suit her," Amada said.
"We have been prepared for this and have made sure this year was a development year for her so she can experience boxing at the top level."
Whateley will head to Hamburg, Germany for the World Boxing Championships on the 25 August.