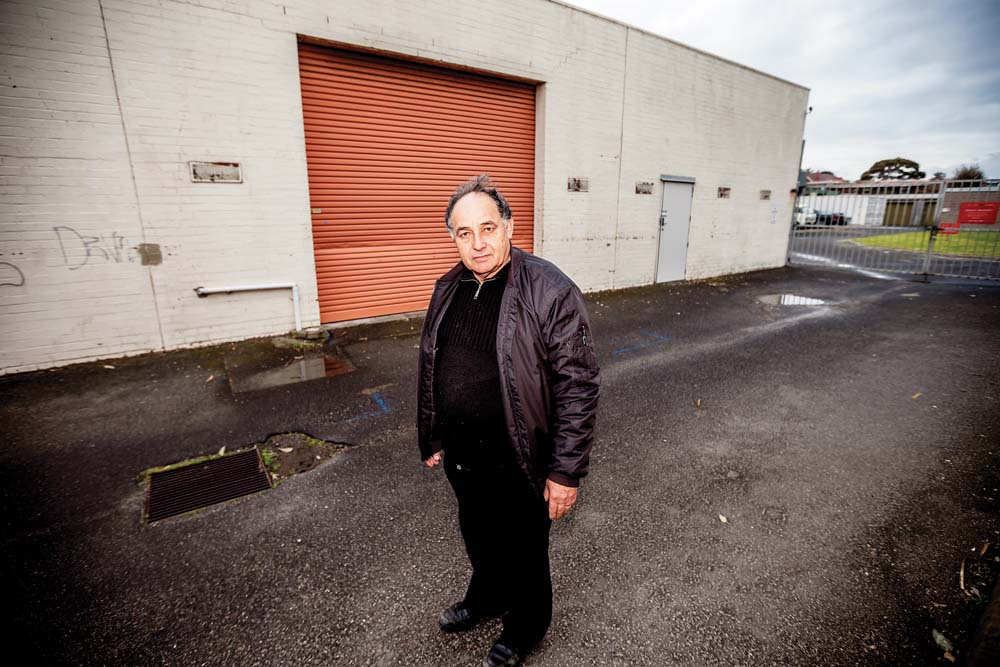 JUST weeks after signing a new lease on his Mornington warehouse a businessman learned Mornington Peninsula Shire had approved a planning permit for an adjoining site which he says will hinder his ability to run his business.
Tony Taylor says the permit for offices and storage units confirms his neighbour has sole rights over a side carriageway easement, which could mean he is prevented from unloading stock at his loading bay. He says the restrictions could jeopardise the viability of the business on the site he is now locked into for the next five years.
Mr Taylor, of Direct Hospitality Supplies, in Barkly St, is taking the shire to the Victorian Civil and Administrative Tribunal (VCAT) this week on the grounds that it erred in granting the permit to build more than 200 storage units.
He is angry the shire did not consult with him about access rights on the carriageway easement into Barkly St.
The shire's executive manager planning services David Bergin said the matters were "considered by council and also the lawful access rights for the existing carriageway easement".
"The final decision will now be made by VCAT and will also consider these various access matters," he said.
Mr Taylor, who has run his business for six years, had booked the VCAT hearing for yesterday (Monday 14 August).
"They [the shire] should not have given a planning permit for the subdivision behind me if there was a problem in my unloading," he said.
"The shire planners never even contacted me to discuss my objection before granting the permit to the developer.
"They didn't do their due diligence and consult with me, and never considered occupational health and safety issues relating to a side access door and accompanying bollards.
"The council has got to be more accountable as to how its decisions affect other users."
Mr Taylor says he may be forced to spend up to $40,000 fighting the case "on my own".
"What else can I do? I'm locked into paying rent over the next five years."
Barkly Self Storage director Matthew Hannaford, who is developing the offices and storage complex behind Mr Taylor's warehouse, says he is "satisfied with the shire's town planning department decision to grant a permit.
"Overall, we are very satisfied with the council town planners' decision and their professional approach to the approved design."
Mr Hannaford said Direct Hospitality Supplies and the neighbouring Masonic Lodge had a right to use his driveway to get to their properties, but not to "conduct business and/or park on that land".
The driveway is the only access and egress point to the storage facility.
"[Mr Taylor] has a substantial area of land, on his own title, specifically for car parking or unloading stock. He has free and unencumbered and unrestricted access to go across our driveway to his car park on his property at any time and at his free will."