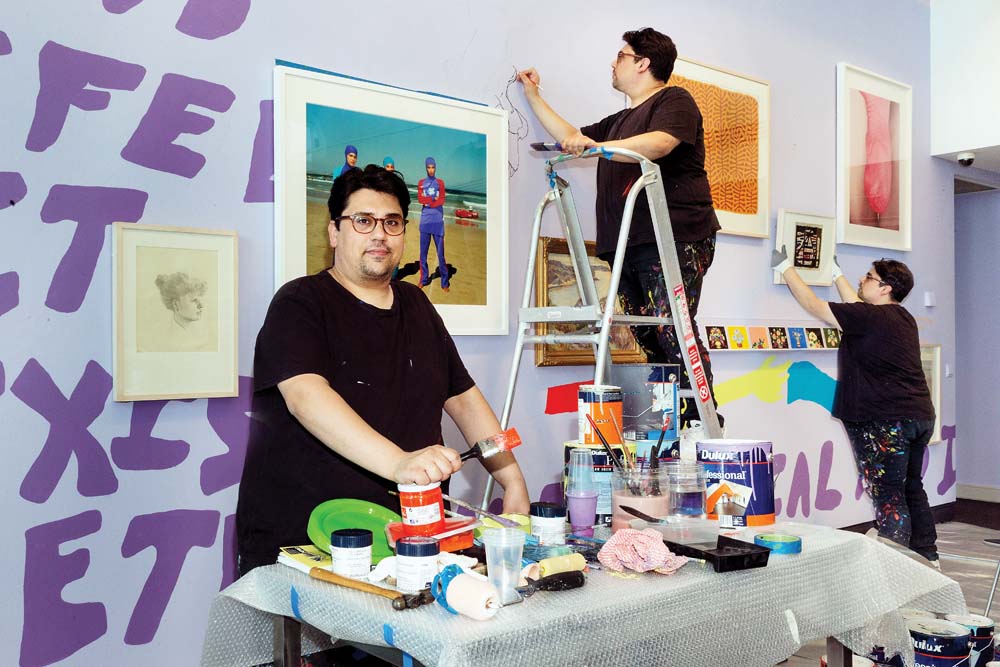 SYDNEY-based artist Tom Polo spent some time researching the Mornington Peninsula Regional Gallery's collection before painting his impressions on the wall in the gallery's foyer.
His 13 metre painting includes works from the gallery's collection and will be on display until 26 November, along with an exhibition of portraits from the gallery's collection and the 2017 National Photographic Portrait Prize from the National Portrait Gallery.
Polo says his work is as much about the process as it is the "finished" result. "I think it will ask questions about how our understanding of an artwork changes when we are privy to its process. Do we read the final work differently when we see its creation in increments?
"I'll be hanging works from the MPRG collection within the wall painting as a way of exploring fluid relationships of time and space that exist between artworks and ideas."
The gallery's 1600 works range from the 18th century to the present; old master prints and drawings; works by Arthur Boyd, Russell Drysdale and Charles Blackman; and contemporary works by established and emerging artists.
Tom Polo was a finalist in the 2016 National Works on Paper, this year's Sulman Prize and winner of the 2015 Brett Whiteley Travelling Art Scholarship. A judge of the scholarship, Archibald Prize winner Fiona Lowry, said his work "illuminates anxieties and failures in a most beautiful way".
The gallery is in Civic Reserve, Dunns Rd, Mornington.