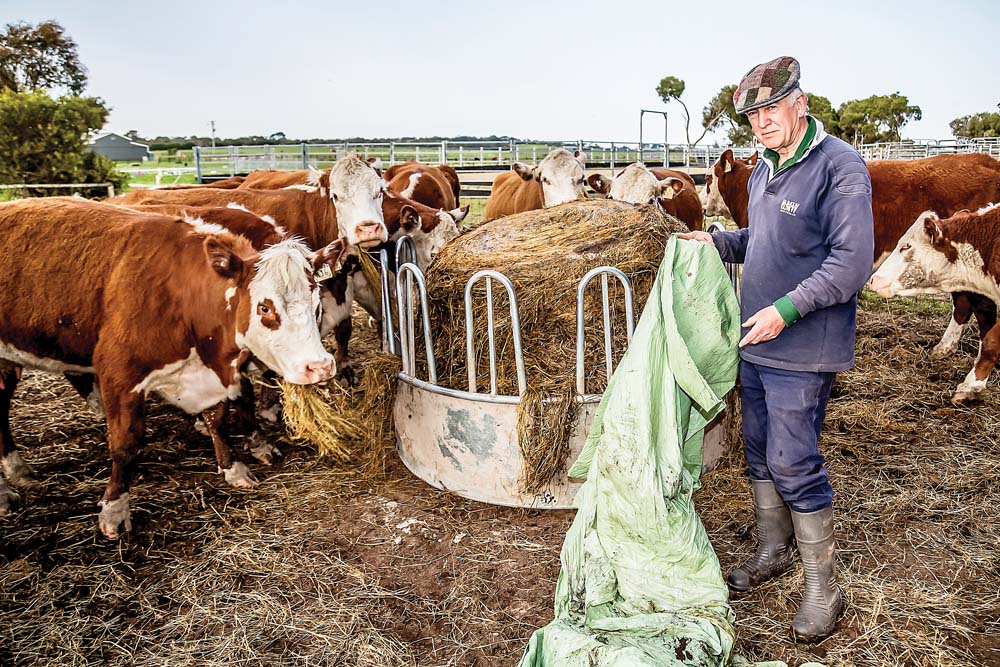 A SILAGE wrap recycling program being trialled on the Mornington Peninsula aims to reduce the number of used silage bags going to landfill.
Farmers are being encouraged by Mornington Peninsula Shire, the Victorian Farmers Federation and Solo Resource Recovery to bring used silage wrap to the Mornington Resource Recovery Centre where it can be exchanged for a full bag of wrap for free.
Farmers use the bags because hay wrapped in airtight layers of plastic retains feed value than unwrapped hay.
VFF branch vice-president Geoff Coghill approached the shire seeking a better recycling scheme. He met with waste services operations officer Peter Barton and Solo Resource Recovery's Jim Selby and they agreed it was a best practice sustainable activity meeting the objectives of both the shire and the VFF.
"The silage wrap will be recycled into a range of products, such as matting, fencing materials, road barriers, black builders' plastic and heavy-vehicle tracks. I encourage all peninsula farmers to join the program and help fight our war on waste," the mayor Cr Bev Colomb said.
Farmers may exchange full Bulka bags of clean used silage wrap for an empty bag at the depot in Watt Rd, Mornington. The large, lightweight bags capable of holding a cubic metre, or one tonne, are sold at the depot for $10. No other hay net, twine or plastic will be accepted.
First published in the Southern Peninsula News – 24 October 2017