SOCCER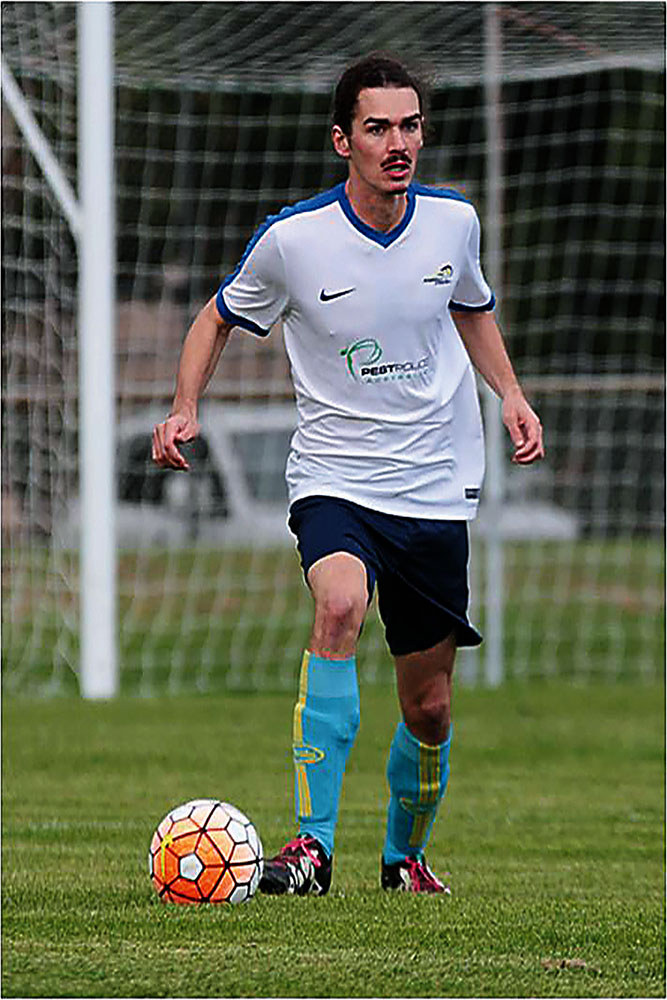 MERGER talks between Rosebud Heart and Bayside League club Rosebud have stalled after the latter recently applied to join FFV ranks.
Rosebud is keen to join the Metropolitan Leagues so that it can continue to play on Sundays and give its players a more challenging level of competition.
State 4 South outfit Heart has shown interest in merging with its neighbour and sees the move as a great opportunity to create a large club on the southern peninsula with over 300 juniors, and senior men's and women's teams playing out of Rosebud's home at Olympic Park in Besgrove Street.
Heart's current home ground at Truemans Road Reserve has arguably the worst playing surface in the league and the pitch and facilities at Olympic Park are far superior.
The drawback is that only one pitch is available at Olympic Park.
"We've got three men's teams and a ladies team and at the moment we've only got one pitch so there's already a lot of traffic," said Rosebud senior coach Justin Shepard.
"If there was a merger we simply couldn't handle training on Tuesdays, Wednesdays, Thursdays and Fridays and playing on Saturdays and Sundays all on one pitch."
There was a second pitch at the venue which has been taken over by the local baseball club and Rosebud has been trying unsuccessfully to regain use of it.
"There's a long, long way to go before any merger could take place," said Shepard.
"Heart's playing pitch though is nothing short of dangerous and I'd hate to be a travelling team going to play down there.
"Our facilities are great but it's our club and it's been our club for 60 years and we don't want to give it away simply for the sake of a few guys wanting to play on a better park."
But Heart still hopes that Mornington Shire Council will approve a move to Olympic Park albeit only for the 2018 season.
"The council already has had $200,000 allocated for two new pitches at Truemans Road and it is hoping that by mid-February it can get another $300,000 grant and hopefully start work on the pitches next September," said Heart committeeman Rob Vosjan.
"I think the council is keen for a merger and although at the moment I think it is highly unlikely I would never say never."
The uncertainty surrounding Heart's home ground next season has had a destabilising influence on the club.
It has fuelled rumours of a player exodus and Heart has not appointed a senior coach for 2018.
Meanwhile Langwarrin is yet to agree terms with any player as it prepares its senior squad for its NPL challenge next year.
That effectively turns every player into a triallist including those currently registered with the club.
The triallists from other clubs trying to grab one of 20 spots in Langy's senior squad are Nick Bergmans (Altona Magic), Lachie Hogben (Richmond), Marinos Panayi (Mornington), Luke Burgess (Whittlesea Ranges), Dimitar Mitkov (Springvale White Eagles), Darcy Pawlik (Eastern Lions), Damion Wilson (Bentleigh Greens), Tapiwanashe Munyanyiwa (Springvale White Eagles), Sam Klepac (Mooroolbark), Anthony Goweid (Dandenong Thunder), John Kuol (Morwell Pegasus), Scott Millar (Mornington), Harrison Michaelis (Bulleen) and John Carroll (Berwick City).
The triallists already registered with Langy are Robbie Acs, Alex Metcalfe, Andy McIntyre, Boris Ovcin, Brandon Giles, Dylan Kilner, Serge Yanez, Lewis Foster, Navin Velupillay, Aaran Currie, Nabil Mozaffaruddin, Johnny Guthrie and Mat Luak.
Langy lost 3-0 on Saturday to Kingston City at Baxter Park.
The under-20s fared better recording a 4-2 win courtesy of a Travis Ernsdoerfer hat-trick and an opening goal from Josh Mulla.
Langy has until 13 February to submit its senior squad to FFV and the decision as to which players will fill its two visa spots will be left as late as possible.
Current visa players still on the club's books are Currie, Metcalfe, Liam Baxter, Connor Belger and Paul Speed.
Baxter, Belger and Speed are all due to arrive back from the UK next month.
Langy's under-20s take on Skye United next Sunday at 11pm with the seniors up against NPL heavyweight South Melbourne at 1pm.
Langwarrin is keen to play at its Lawton Park headquarters but ongoing council work may force the club to again use Baxter Park.
The venue will be confirmed later this week.
Peninsula Strikers defender Conor Keely has joined the burgeoning list of newcomers training with State 4 South outfit Baxter.
Strikers' teammate Grant Davies also is on Baxter's radar.
Other newcomers include Izaak Barr (Strikers), Ash Scholes (Heart), James Foster, Jack Thornton, Jordan Redburn, Matt Morgan, Mitch Blake and Tim Lee (all Langwarrin), Joe Iline (Doveton), Jack Morgan (Hampton Park United), Kezhia Hooft (Sandringham) and Jake Sheppard (Alston, England).
Last week Baxter announced the dual appointments of Brendan Norris and Brendan Blackhall as reserves coaches.
State 1 South-East title aspirant Mornington has bolstered its strike force with the signing of 26-year-old Welsh ace Adam Wright from Northcote City.
Wright played with Port Talbot in the Welsh Premier League before making his mark in Victoria with Moreland City then Clifton Hill, winning State 1 South-East's Golden Boot award in 2015 with 30 goals.
He played with Brunswick City in 2016 and joined Northcote midway through the 2017 season finishing with 18 goals, one behind league Golden Boot winner Trent Rixon of Moreland City.
Mornington beat State 1 rival Richmond in the race for Wright's signature.
He was the second Welshman to sign for the Dallas Brooks Park club last week when it was confirmed that Welsh youth international Curtis Hutson is expected to arrive in Melbourne with his partner next month.
Hutson, 22, can play up front or in midfield and was only 13 when he made his debut for the Welsh under-16s during his time at Cardiff City's academy.
He is the cousin of Manchester United and Wales legend Ryan Giggs and has joined from Barry Town after stints with Port Talbot Town, Newport County and Merthyr Town.
In other news former Matildas goalkeeper Theresa Deas has stepped down from the presidency of Southern United and is now vice-president.
Former Casey Comets president Stuart McLeod is the new Southern supremo.
The club has struck an agreement with Frankston Pines to use Monterey Reserve exclusively as its home ground and training base after previously playing home games there as well as at Lawton Park, Dallas Brooks Park, Comets Stadium and Centenary Park.
Southern's inaugural Operations Manager Graham Dudley made the announcement at last week's AGM.
Southern also released the names last weekend of the first batch of players signed up for its 2018 senior squad.
Goalkeeper Freya Crocker, defender Natasha Dakic and midfielder Nikolina Bucalo were with Southern last season, defender Ella Douglass and striker Sarah Wieck are from Bayside United while striker Casey Aarons is a former Alamein player.
Southern will announce additions to its senior roster in coming weeks.
Two Southern juniors, Alex Jones and Alessandra Davis, were part of the Victorian schoolgirls under-12 team that won the national title in Adelaide last weekend.
Former Langwarrin star Alana Murphy captained Victoria which defeated ACT 3-1, South Australia 2-1, Western Australia 2-0, Northern Territory 4-0 and drew 0-0 with Queensland and NSW.