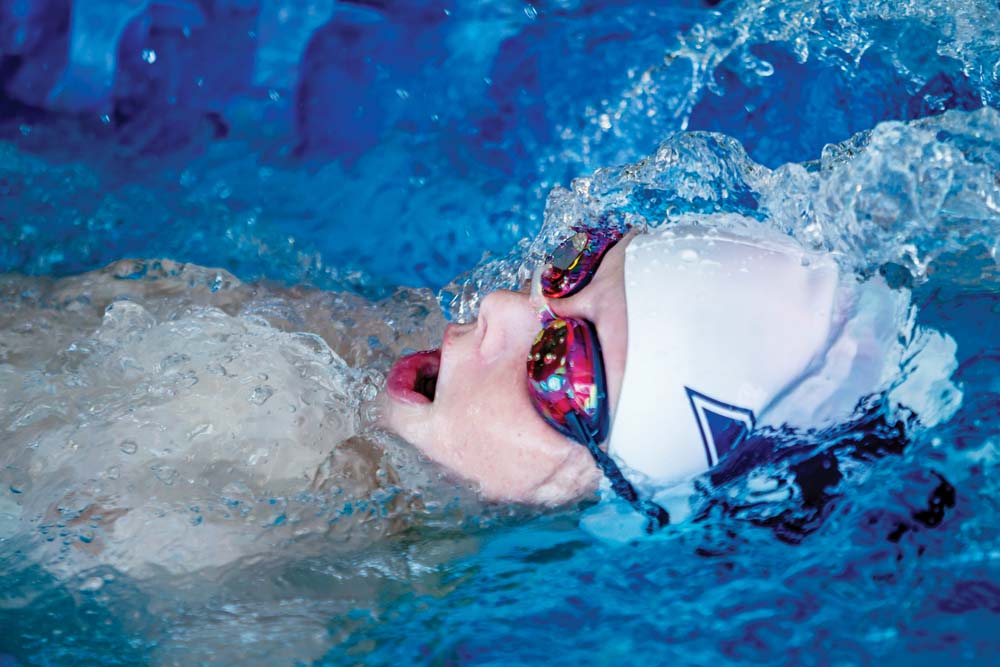 WHILE the Mornington Peninsula Shire seeks public feedback on the size of a swimming pool at Rosebud one prospective user is strongly pushing his case.
Peninsula Hurricanes swimmer Oliver Whelan, 11, of Rye, says he is training hard to realise his dream of representing Australia in backstroke at an Olympics or Commonwealth games.
But while he should be training up to six sessions each week, the lack of a 50-metre pool on the southern peninsula means his parents struggle to get him to three sessions a week because there is nowhere for him to train locally.
"My training sessions go for one and a half to two hours and my mum or dad drive me over to Hastings two nights a week and Mornington or Mt Eliza – depending on which one they can get me to," he said.
"It is 45-50 minutes there and back – almost 12 hours my parents spend travelling to and from or sitting by a pool as it is too far to go home and come back each week.
"Without a pool closer to home it is just too hard for me to do the training I need to reach my goals, because I also have other sisters and my parents both work, too.
"It is not only my family: three others at my school swim competitively, so we are all in the same boat."
Oliver said a 50-metre pool at Rosebud would "make all the difference for us".
"It would only be a 10-minute drive from home and I'd be able to make both morning and afternoon sessions and mum and dad would not have to wait for me to finish," he said.
"We train long and short course, so access to a 50-metre pool is important; it also means that there won't be issues with lane restrictions because of swimming classes or water aerobics."
Oliver said many families were driving to Mornington or Hastings for swimming lessons. "For some families this is not an option, so there are many kids at my school who just don't do swimming lessons apart from what we do at school in summer in our 12-metre school pool."
Around 79 Victorian children have drowned in the past decade – yet three out of five still leave primary school unable to swim, he said. A further 637 have been rushed to hospital after nearly drowning, with lifesavers rescuing another 390 every summer.
The council is seeking community feedback until Wednesday 28 February on three concept plans for an aquatic centre in Besgrove St, Rosebud that include options for a 25-metre indoor pool, 50-metre indoor pool and 50-metre outdoor pool and associated health, fitness and wellbeing facilities.
Visit mornpen.vic.gov.au/haveyoursay or fill in a form at a shire office.
Questions about the consultation can be sent to: rosebudaquatic@mornpen.vic.gov.au
First published in the Southern Peninsula News – 30 January 2018