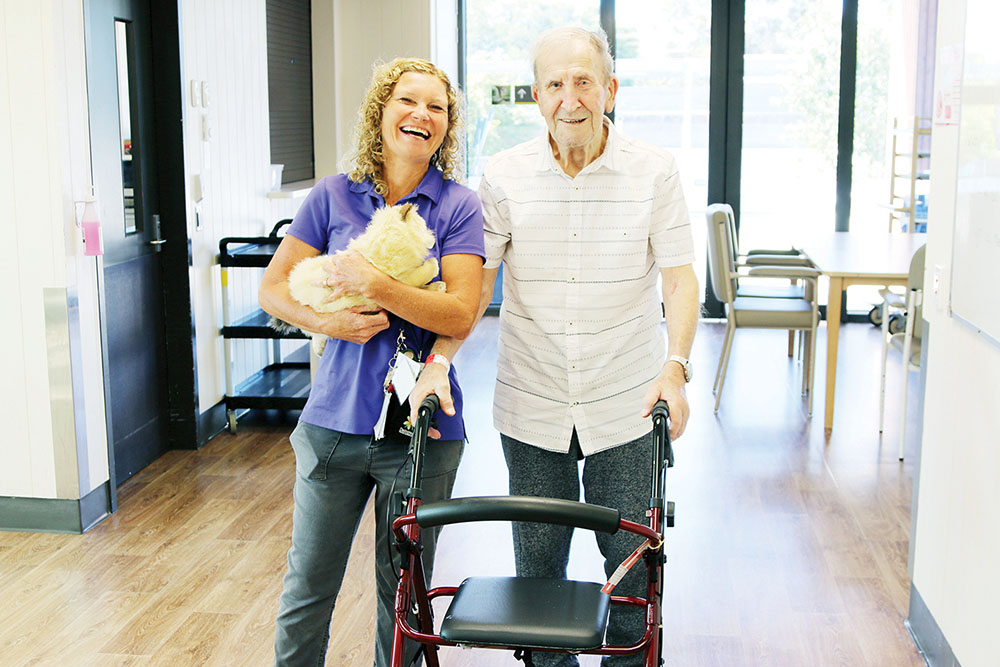 PET Therapy Pals are making hospital and nursing home stays more enjoyable for elderly patients on the Mornington Peninsula.
One patient, Alan Wardley, describes his therapy pal, Spotless, as a "wonderful, wonderful friend".
Mr Wardley, who has dementia, was a patient at The Mornington Centre when staff realised he would benefit from Peninsula Health's Pet Therapy Pal program. The weighted stuffed animals remind patients of the feeling they enjoyed holding and caring for their real pets. They keep patients company and – like real pets – are ready for a cuddle at any time.
"Patients who are very confused, who are really missing home, are lonely and don't understand why they're in hospital, really benefit from the program," diversional therapist Maureen Donovan said.
"It provides people who had pets with some familiarity and a link to home.
"We know that stroking an animal helps calm people and makes them feel peaceful, and that's exactly what the program does."
For Mr Wardley, Spotless triggered memories of his cats at home.
"It is a very, very good therapy for people with dementia," his wife Greta said.
"My family and I can all see how much love Alan has for Spotless, as he named her."
Peninsula Health is raising money through its website for the Pet Therapy Pal program.