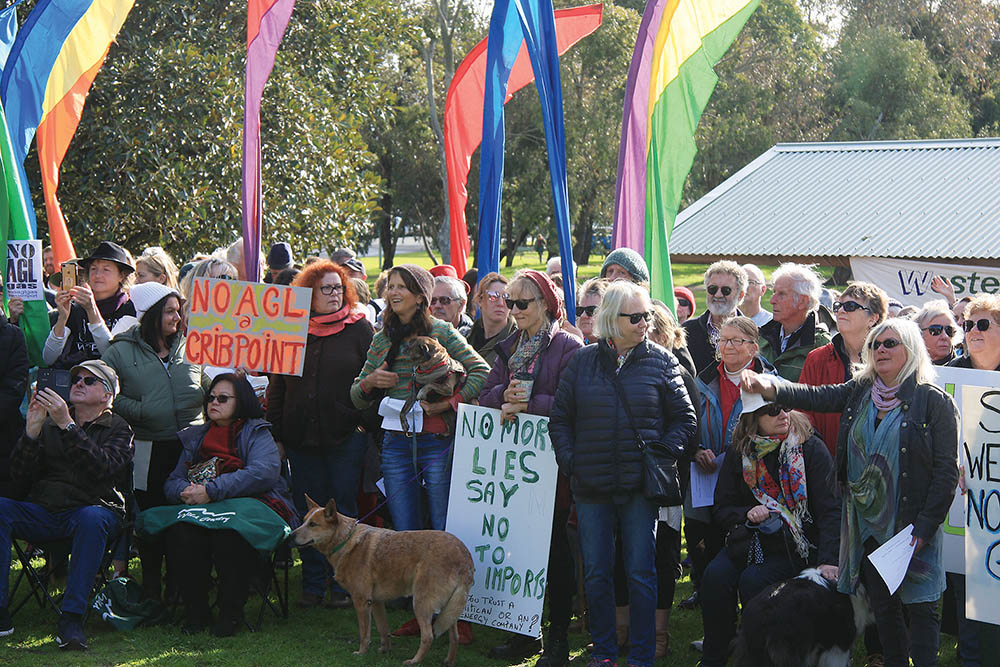 MORE than 400 protesters have made it clear that they do not want a floating gas import terminal at Crib Point or a pilot hydrogen export plant at Hastings.
Sunday's rally at Hastings foreshore – under the banner "one rally, two threats" – was the culmination of months of uncertainty over the two projects: one designed to meet the state's gas needs and the other to provide fuel for vehicles in Japan.
It was organised by Save Westernport and Westernport and Peninsula Protection Council with support from Environment Victoria, the Victorian National Parks Association, Friends of the Earth and Blue Wedges Coalition.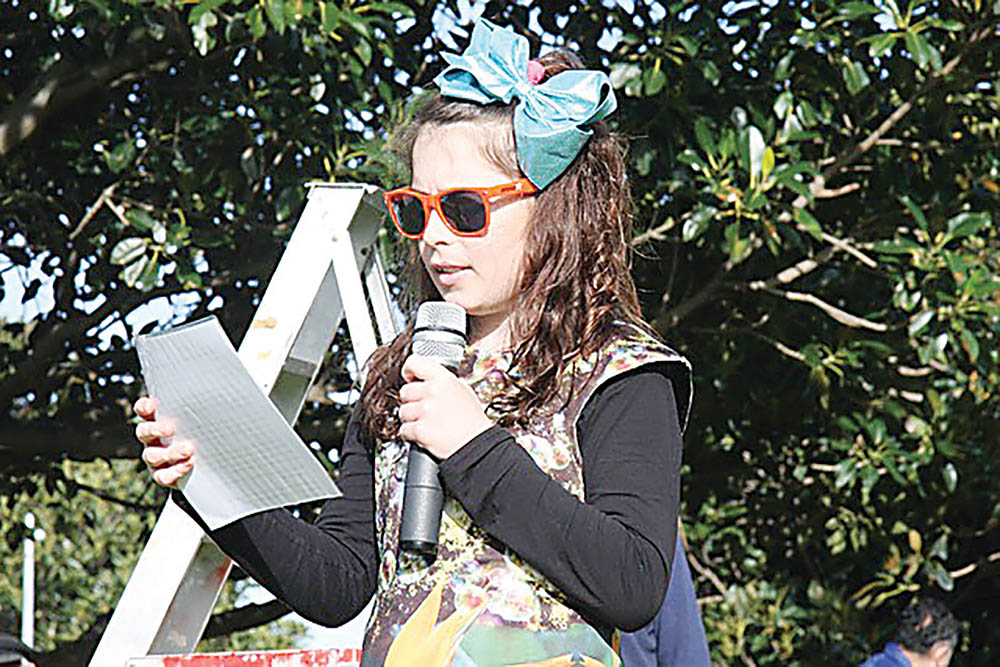 Power company AGL's proposal at Crib Point involves a 300 metre long floating storage and regasification unit (FSRU) turning liquefied natural gas (LNG) into gas before it is piped to Pakenham.
Opponents say the process threatens the bay's ecology by returning millions of litres of cooled, chlorine-sterilised water back into the bay.
They also claim there is a risk of explosion and noise.
The Labor state government is supporting AGL, while Hastings MP, Liberal Neale Burgess remains "totally opposed to its project, the way it is treating this community and that I will do everything within my power to stop it".
Flinders MP Greg Hunt says he is opposed to "industrialisation" at Crib Point, but has not directly responded when asked by The News if he defines AGL's floating gas terminal as "industrialisation".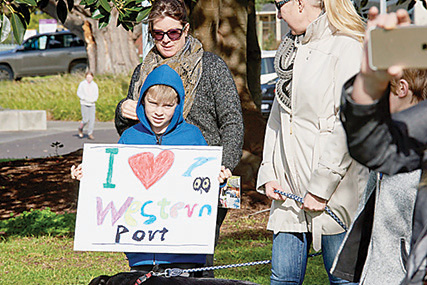 The proposal by Kawasaki Heavy Industries to build a pilot plant at Hastings for the production and export of hydrogen from brown coal is being backed by $50 million each from the state and federal governments.
"These dirty coal and gas proposals could increase Victoria's climate pollution at a moment in time when we should be doing everything we can to tackle global warming," Environment Victoria's CEO Mark Wakeham said.
"Incredibly, AGL's project could end up importing gas that was originally extracted from Victoria, piped to Queensland, refrigerated, liquefied and shipped back to Crib Point for regasification with every one of these steps increasing greenhouse pollution. Australia's energy market operator has confirmed there is no gas shortage, so there is no justification for AGL to barge ahead with this polluting new project."
The Victorian National Parks Association's nature campaigner Shannon Hurley said AGL's project "poses significant risk to the high natural values of Western Port … [which] provides critical habitat for migratory birds, and is home to one of the most southerly extents of mangrove species globally".
Louise Page, of Save Westernport said the proposal by AGL was "a short term measure that has long term consequences and potentially threatens the environment and safety of the local community".
"Continuing to invest in the dying fossil fuel industry [the hydrogen plant] is an equally bad decision at a time when we need to be investing more in rapidly transitioning to the growing market of renewable energy."