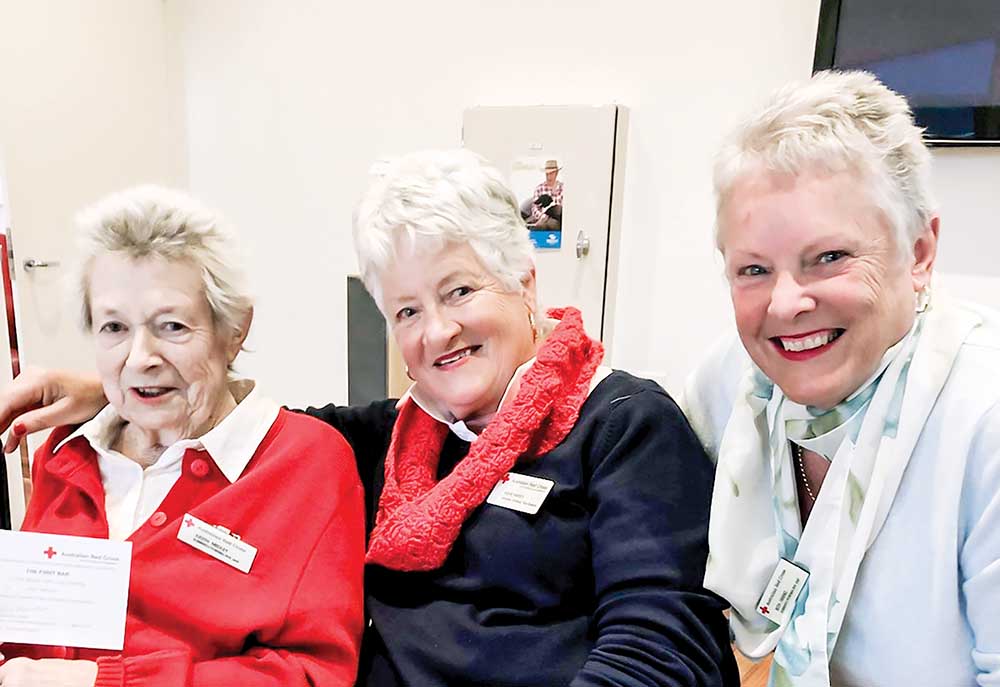 TWO committee members of the Australian Red Cross Sorrento/Portsea/Rye Unit have received medals in recognition their 22 years of service.
Fay Bennett died before she could be presented with a badge recognising her help with catering and as events coordinator and booking officer. She has been working in Red Cross in Dromana opp shop for 18 years and running Red Cross street cake stalls.
Along with the other medal recipient, Judy Medley, Ms Bennett is seen as a member who has been of great value to the Australian Red Cross Sorrento/Portsea/Rye Unit.
Member Marilyn Cunnington said "similar to many service clubs the local committee needs younger members, men and women, to further the services of Red Cross".
"This is an opportunity for people to gain new skills, share existing ones and meet new friends through volunteering while making a difference. Australian Red Cross is building a better society based on people helping people."
The next meeting of the Sorrento/Portsea/Rye Unit is at 1.30pm Thursday 12 July at Sorrento Community Centre. Details: 0419 101397. All welcome.
First published in the Southern Peninsula News – 10 July 2018