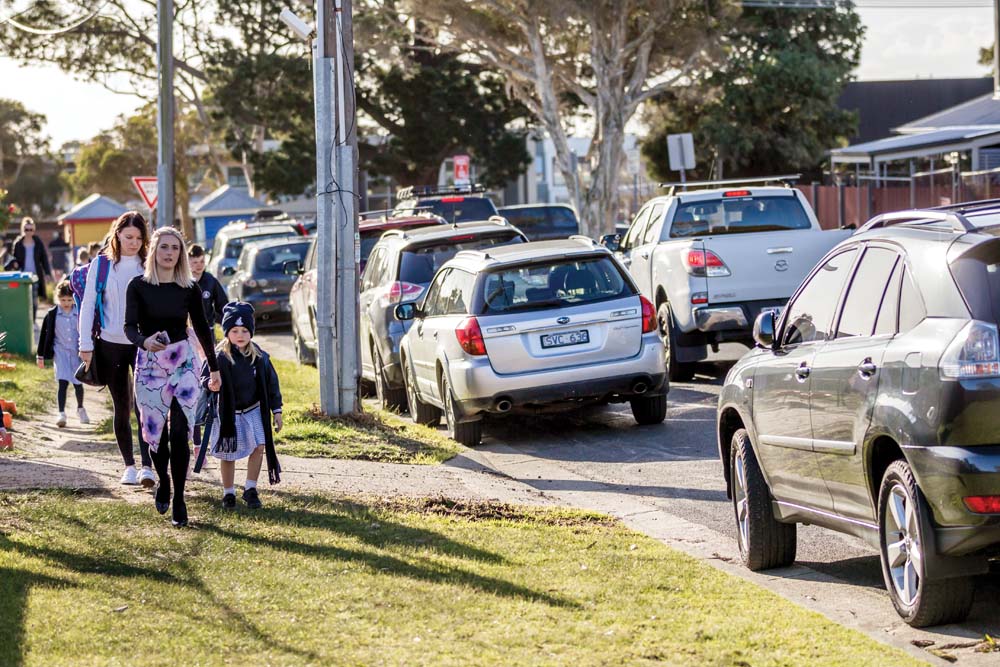 SPEEDSTERS are "taking control" of a once-quiet Mornington street and making life hell for those living there, a resident says.
Bill Julian, who has lived in the once-quiet area for 53 years, said Haig Street had been undermined by a perfect storm of circumstances making it busier, more congested and less safe – despite it being used by school children and the elderly on a daily basis.
"It's a hazard just waiting to happen," he said.
Mr Julian said pick-ups from a main entrance to Mornington Primary School in Vale Street meant parents parked along both sides of Haig Street right up to Elizabeth Street, especially now that the once-busier Tanti Avenue was blocked to through traffic at Vale Street at school times.
He said mums and dads walking their children to and from school, and mothers pushing toddlers in prams, were often forced to use the roadway as there are no footpaths in Haig Street. Other users, including many disabled, use walking sticks, frames and wheelchairs to make their way along the road, which shoppers use on their way back from the Mornington Central shopping centre along the busy Eastern Ring Road or Main Street.
Visitors to The Bays Hospital, as well as delivery drivers and staff, also park in the street, adding to the congestion.
Mr Julian said flatter speed humps were only "pimples on a pumpkin" and did little to slow drivers.
"This has allowed speedsters to take control of our street," he said. "We have some hoons come down our street at 80 kilometres an hour."
He said the Ring Road and Vale Street had 40kph limits – as does Tanti Avenue at school times – whereas Haig Street has a 50kph limit: "How ridiculous."
"Haig Street now has heavy through traffic in both directions."
Mr Julian said "local traffic-only"