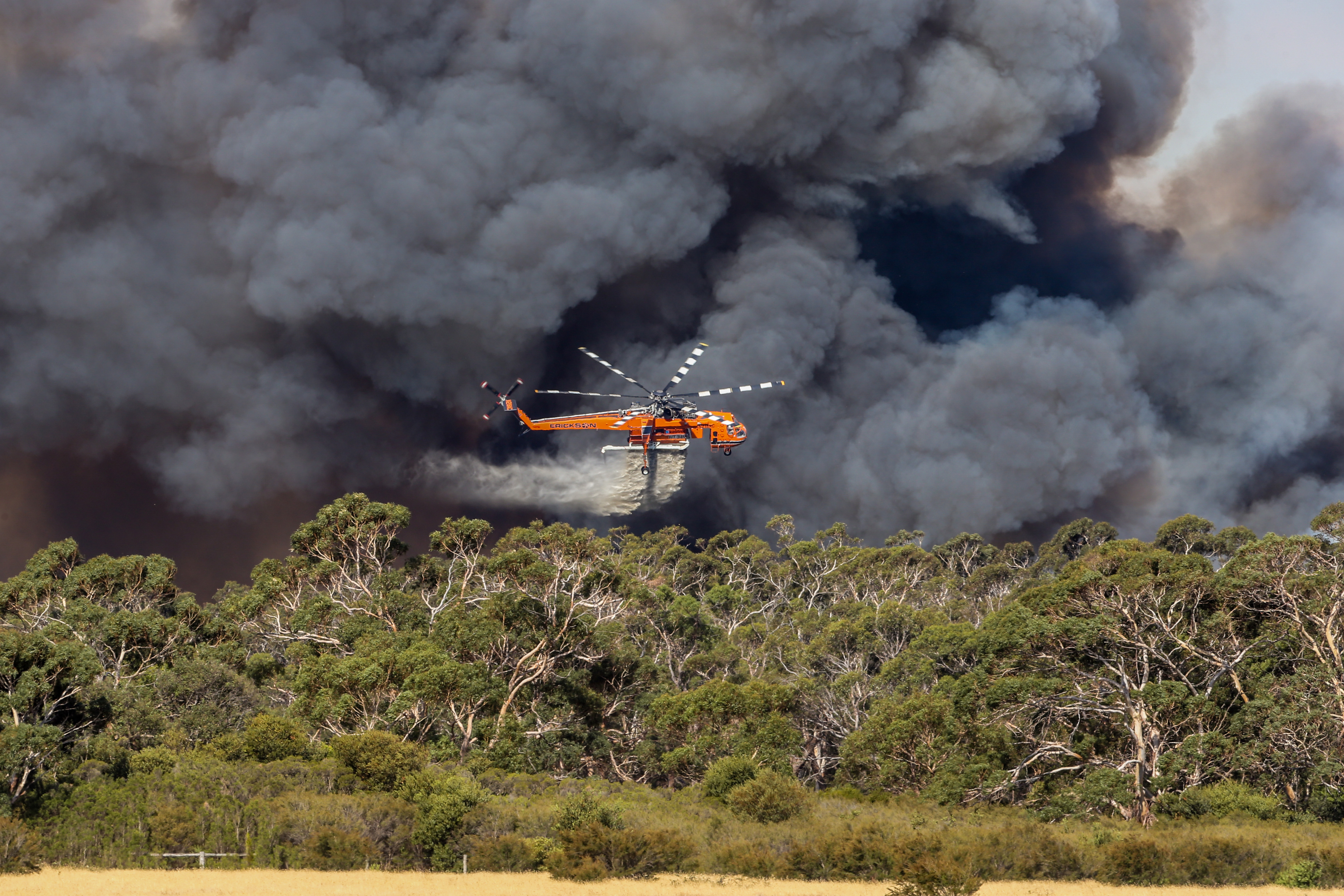 RECORD low rainfall in parts of the state is forcing the Country Fire Authority to consider bringing forward the start of its bushfire season.
The CFA last week warned property owners to prepare for an "extreme summer of fires".
For the first time, fire restrictions will be introduced in some parts of the state as early as this month.
Mornington Fire Station officer-in-charge Mick Hembrow said the shire had experienced a "drier than normal winter and autumn before that".
He said property owners should watch the weather closely and "burn now – don't wait too long [as] the environment might dry quickly and burning will become inappropriate".
"We experience far too many 'out of control' burn offs due to people not abiding by council's sensible burn-off guidelines," he said.
"There is every chance we could experience an early start to our summer fire season, and fire restrictions could come earlier than normal.
"People should keep up to date with the environment and what's happening by watching the BOM Climate Outlook web page and videos.
"We strive to provide an early warning of fire restrictions and the CFA works closely with all councils."
Mr Hembrow said people should log their burn by calling 1800 668 511.
Mornington Peninsula environment protection manager John Rankine said due to a 50-60 per cent deficit in annual rainfall on top of last year's deficit, and with grass and forest fuels already dry, it was possible that the fire danger period may start earlier than normal this year.
"The shire encourages the community to do what they can to clean up around their properties before fire restrictions begin, and to be fire ready earlier – especially those living in high risk areas," he said.
"We strongly remind residents that fire restrictions are in place for a reason and to understand their responsibilities before burning off."
CFA chief officer Steve Warrington said the season "looks like it could be the worst in a decade" with fire restrictions continuing until April next year.
"The conditions for this time of the year are really quite concerning for us, and that's unfortunately already being realised," he said.
"At the moment if we go on the current forecasts, and to some extent it is crystal balling, but the dams are down, the water content in the ground is quite low.
"Large parts of the state have been in a few years of drought now."
With fire authorities expecting a severe or extreme fire season across much of the country this summer, Victoria could be unable to call on firefighters from interstate to help in a crisis.
"Our ability to support each other is diminished," Mr Warrington warned.
"This year we're planning as if Victorians are predominately going to have to look after ourselves. The support won't necessarily be there as we're used to.
"If it starts early and finishes late, it means fatigue issues for us — a long campaign, lots of expectation."
Department of Environment, Land, Water and Planning incident controller Ben Rankin said conditions state-wide were drier and more volatile than normal. "It is most unusual to have fires run to this extent in winter," he said, referring to an out-of-control blaze burning at Cape Conran, in the state's east.
"It is one of more than a dozen burn-offs that escaped from private properties [last] month."
Mr Rankin said the ground was "drier now than it usually would be in summer".
Learn more about the fire danger period and what you can and cannot do by visiting: cfa.vic.gov.au/warnings-restrictions/can/
First published in the Southern Peninsula News – 4 September 2018