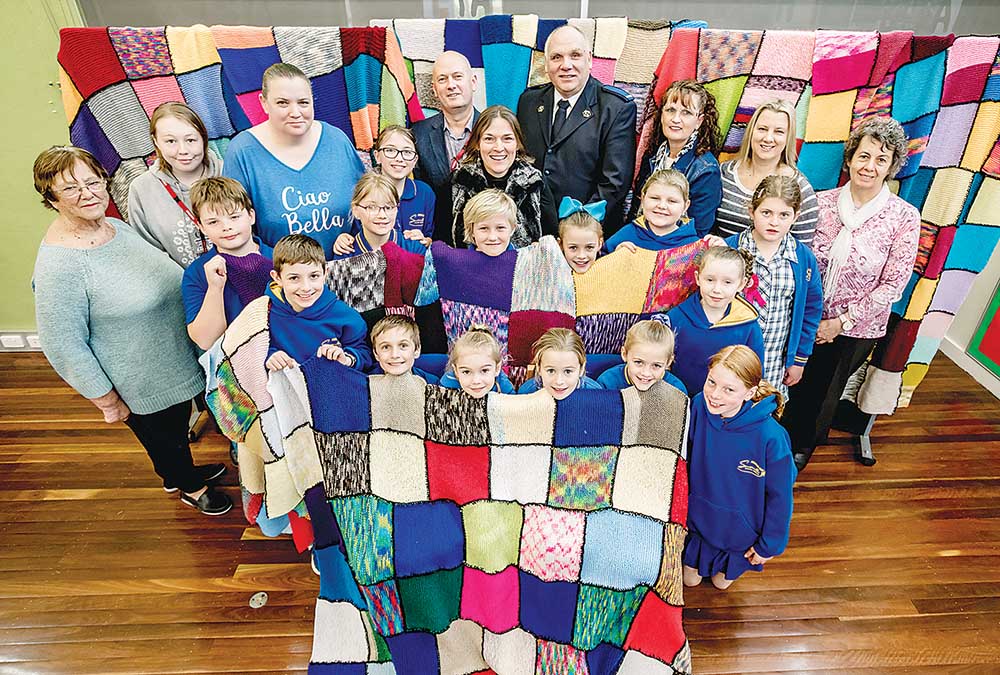 SOMERVILLE Primary School pupils have been busily knitting for a very special project.
They, along with family members and staff, are making squares to be sewn together to make blankets to be donated to The Salvation Army.
"The children love being involved, and it has been wonderful to see them developing their skills, making new friends and developing a sense of pride in contributing to a project that is helping others," Chaplain Kylie Nicholas said.
Chaplain Nicholas, who started the Thursday Lunchtime Knitting Club this year, said she had been "blown away by the incredible level of support the project has received".
Somerville Salvos Store, along with many family and community members, have donated wool and knitting needles, while many others have spent their Thursday lunch break teaching the children to knit … as well as many dedicating time at home to knitting squares and sewing them together.
The school is lucky to have the support of The Salvos Stores chief operations officer Neil Lund and Chaplain Graeme Hallett, Chaplain Nicholas said.
The school will present Mr Lund and Mr Hallett with the completed blankets in Term 4 for use in the Salvation Army's local programs.
"I'd like to say a big thank you to all who have donated wool, to those who have dedicated time to knitting squares at home, to Judy Bray for sewing them all together, to the staff, parents and grandparent helpers and other volunteers who have assisted the children during Thursday lunchtimes," Chaplain Nicholas said.
"So far, 10 special blankets have been completed and are ready to donate to those in need."