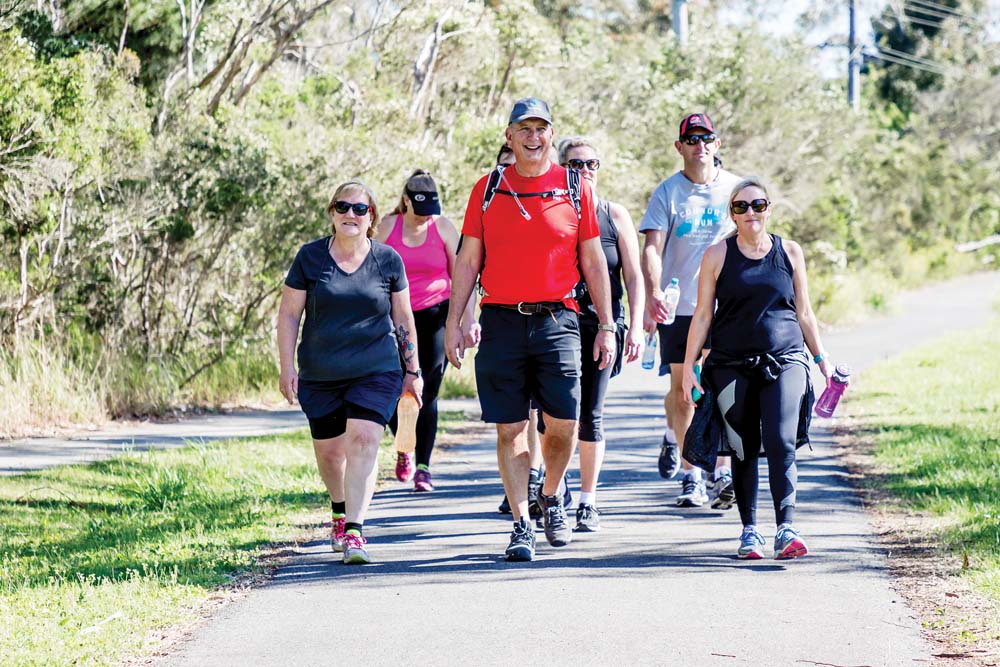 A THREE-DAY walk to "touch base" with every police station on the Mornington Peninsula is Superintendent Adrian White's way of getting an important message across to his staff.
He wants to encourage police to reflect on and, hopefully, initiate discussions with support groups or seek help to prevent their suffering ongoing mental illness or harm.
Superintendent White was planning to cover the 100 kilometres over three days – Friday 12 October to Sunday 14 October – from Carrum Downs police station to Sorrento police station to raise awareness of mental health issues that he says are "increasing among our current and former police members".
He said he was completing his walk in his own hours, "travelling and touching base with each station within the Southern Metro Region Division 4".
The walk ties into the Head-to-Head walk being completed by Chief Commissioner Ashton Graham and a team led by Secretary Sergeant Wayne Gatt from Mallacoota to Melbourne.
The overall walk aim is to raise more than $500,000 for the Victoria Police provident fund's new mental health fund and assist the retired peer support officer program. This volunteer group of retired police members supports more than 700 mostly former police experiencing mental health issues, such as PTSD, depression, anxiety, and alcohol and substance abuse.
Rather than accept donations or pledges during his walk Superintendent White asked that they be made on the Head-to-Head website.
First published in the Southern Peninsula News – 16 October 2018