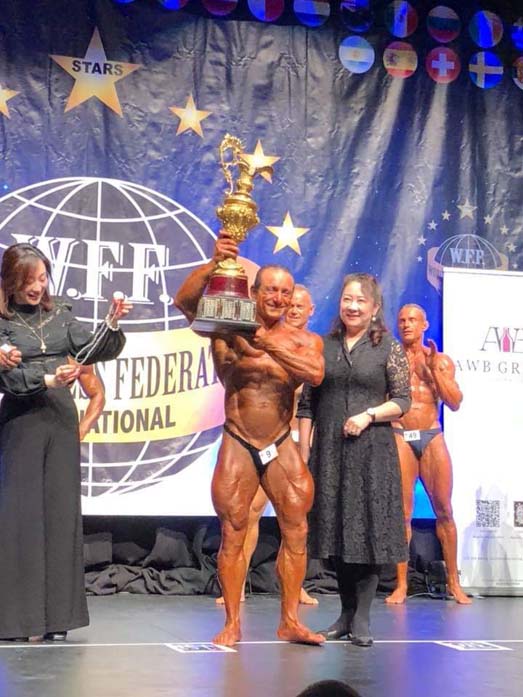 AUSTRALIAN body builder and owner of Empire Fitness gym in Rosebud, Paul Jayilian, will be travelling to America to defend his WFF NABBA World Title on Saturday 3 November.
Jayilian, 43, has been competing in the sport of body building since 2008, and has spent the past five years undefeated on the national and international circuit.
The former kick boxer said he is super confident heading into this year's world championships.
"I think I've got it covered," he said.
"I've just had a slight change in diet and training heading into this year's one but I've put on probably 6kgs.
"From last November I was 80kgs with 3 per cent body fat and this year I will be about 86kgs with 3 per cent body fat."
The experienced body builder has competed in around 45 competitions since he started in 2008 and has shelved 45 trophies, having finished first or second in every competition he has entered, including the world-renowned Arnold Classic which he won in 2017.
Despite being eligible to compete in the over-40s Master's competition, Jayilian said he won't be contemplating the move into that division until the younger generation start to beat him.
"I haven't done that because there's no real reason to," he said. "I'm still taking on the younger guys and I'm still beating them so until they start beating me then I'll stay here."
For some athletes, it can be difficult to work and train at the same time, but for Jayilian, he said his lifestyle has worked perfectly for him.
"I like to push myself to the limit," he said.
"I do about an hour and a half to two hours a day of weight training and that's six days a week. I take one day off."
"I own my own gym and opened up Empire Fitness in Rosebud in April, so I pretty much work here and train at the same time which is great for me."
Following on from the WFF NABBA World Title, Jayilian will also be contending the Arnold Classic again in Melbourne early next year.